Unleashing the Future with InGen Dynamics' Futurenauts Program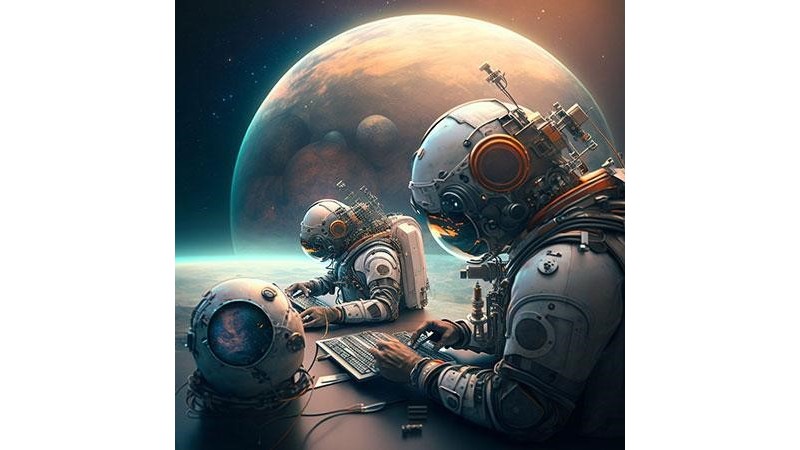 InGen Dynamics, an AI and robotics enterprise standing at the forefront of technological transformation, is empowering the next generation of technology professionals with their Futurenauts program. Launched with the vision of revolutionizing human capabilities, the program is an extraordinary opportunity for students and graduates keen to shape the future of technology.
InGen Dynamics was founded in 2015 with a mission to utilize advanced AI and robotics to elevate human capabilities and improve living standards worldwide. It is positioned at the forefront of the AI and robotics revolution, a movement anticipated to play an integral role in the future of human civilization.
Now, InGen is extending its mission to cultivate and nurture budding talent in the field through the Futurenaut Program. Offering students and graduates hands-on experience and skill development in cutting-edge fields such as Robotics, AI, Mechatronics, and Mechanical Engineering, among others, the program aims to equip them with a well-rounded understanding of the industry. With a flexible module approach, participants get the opportunity to work on real-world projects, exploring diverse fields each month.
During the program, participants will gain expertise in a wide range of subjects like Node.js, React Native, React Js, software implementation, testing, hardware design, and system engineering. The program structure ensures that participants garner a deep understanding of their chosen fields, equipping them to solve complex challenges and make a tangible impact on their potential technology careers.
InGen Dynamics underscores the importance of practical experience, ensuring that Futurenauts get the chance to work on real-world projects such as Aido, Fari, Senpai, KOBE, Sentinel, and inGen Rover. By collaborating with cross-functional teams, learning from experienced professionals, and contributing to innovative R&D initiatives, participants get an unparalleled, hands-on exposure to the world of AI and robotics.
The Futurenauts program signifies more than just an intern opportunity. It's a call for the brightest minds to come together, pioneer innovation, and drive the AI revolution that InGen Dynamics champions. By engaging with industry-leading technology and specialists, participants are well-placed to redefine the boundaries of AI, robotics, and related domains.
InGen Dynamics has a range of AI and robotics solutions under its umbrella. Products such as Sentinel, Aido, Kaiser.Haus, and Origami address the increasing need for automation driven by the Future of Work, the demand for Service Robotics, the labor shortage crisis, and the quest for Environmental Sustainability. The company is pioneering an extraordinary journey, transforming industries, and enhancing the way we live. The Futurenauts Program is a part of this grand journey and invites aspirants to revolutionize human capabilities.
At the heart of the company's mission is a belief in the transformative power of AI and robotics. This ethos permeates the Futurenauts program, which aims to empower participants to use technology to shape a better world. Participants will become part of a team boldly venturing into unexplored terrain, contributing to a mission that will significantly impact humanity.
Arshad Hisham, Founder and CEO of InGen Dynamics, states, "At InGen Dynamics, we believe in the transformative power of AI and robotics, and the Futurenauts program is a testament to this belief. By empowering the next generation of technologists with hands-on experience and deep insights into the industry, we are not just educating them but also enabling them to be the drivers of change. Our mission is to create a talent pool that's ready to tackle the future's challenges head-on."
Arun Chandrasekhar, Director Operations, adds, "The Futurenauts Program encapsulates our commitment to creating an environment that fosters innovation, risk-taking, and fast movement. We believe in a culture that encourages participants to think big and innovate constantly. We're creating a platform where young talents can collaborate with industry veterans, learn from real-world projects, and make a meaningful impact on our mission. We're not just shaping careers; we're shaping the future of AI and robotics."
InGen Dynamics believes in a zero corporate bloat and zero-tolerance for corporate politics culture. It encourages fast movement, taking risks, a mission-driven mindset, and being aggressively optimistic. These values are deeply entrenched in the Futurenaut Program, which is dedicated to bringing impactful and innovative products to market.
The Futurenauts Program is much more than an internship – it's an opportunity to be a part of a company that is transforming human capabilities and shaping the future of our world. By joining this program, you're not just learning about the cutting-edge technology that's changing our lives. You're becoming part of the change.
For those who are ready to be part of the future, join the InGen Dynamics Futurenauts program to revolutionize human capabilities, work on state-of-the-art projects, and pave the way for a thriving technology career. Embark on this extraordinary journey today and make a lasting impact on the world.