Travel enthusiast Sandhya Naidu shares her top recommendation for a winter vacation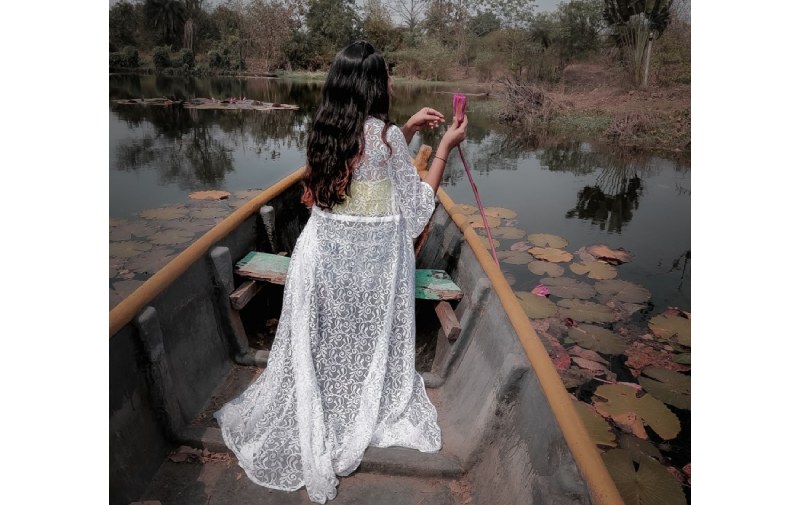 As the winter season rolls out, travel moods are soaring high! More and more people tend to think of their favourite destination and plan a trip. Sandhya Naidu is one such person who loves to travel and explore unexplored places. She shares her top recommendations for winter vacation destinations with you! Keep reading if you too need some inspiration.
Goa
Looking for the perfect beach holiday? Goa can indeed cast a spell with its mesmerizing sunsets, beaches, and highly animated nightlife. But if you want to go beyond that, Sandhya suggests going off-beat and exploring the majestic waterfalls and other heritage sites of Goa!
Gulmarg, Kashmir
This hill town that turns into a winter wonderland at the end of the year is a paradise for adventurers. You can hike to beautiful pine slopes and enjoy the incredible views of the Nanga Parbat. One can also get lost in the lush fields or undertake fun activities like zorbing and pony rides.
Manali
Is a travel bucket list even complete without this beauty? Never! If you are an adventurer at heart, then a trip to Manali is all you need. Sandhya recommends that you try different sporting activities that are offered during the winter, like paragliding, white-water rafting, trekking, climbing, skiing, and ballooning.
Jaisalmer
Jaisalmer is soul food with spectacular scenery, rich culture, intriguing history, and an unmatched aura. After all, it's called 'The Golden City' for a reason. Sandhya Naidu includes this desert queen in her winter travel as it's a perfect delight for photography lovers, nature freaks, and adventure seekers.
Leh-Ladakh
This breathtakingly high mountainous region offers you intriguing trekking trails, backwaters, and stupendously beautiful landscapes. You can spend some amazing time here only with your friends, family, or date lovers.
Hawaii
While wintry winds pass shiver, what can be better than a beachy day in Hawaii? The beautiful islands with equatorial landscapes, soothing oozes, and loads of cultural fun are the reasons why Sandhya Naidu considers this a perfect winter stay! You can go hiking, biking, kayaking, sailing, swimming, or just sitting on the beach. Hawaii will win your heart.
Maldives
"Maldives is a tropical paradise," says Sandhya. The small islets, luxurious resorts, aqua-blue water, and pristine beaches make the Maldives a perfect destination for this December. You can explore different places like Male, Maafushi, Addu City, Fulhadhoo, Fulidhoo, and more.
Sandhya Naidu has toured more than 50 places in the country and is exploring more. She has also worked with various travel brands like Vits Silvassa, Club Mahindra, Ibis India, Thomas Cook, Express Inn, Yatra India, Oyo Rooms, Forest Club Resort, Kaular Resorts, Magic Mountain Amusement Park, Wonderla Holidays, etc. Visit her social media platforms to take a look at her travel diaries.