Top 5 Children's Books of All Time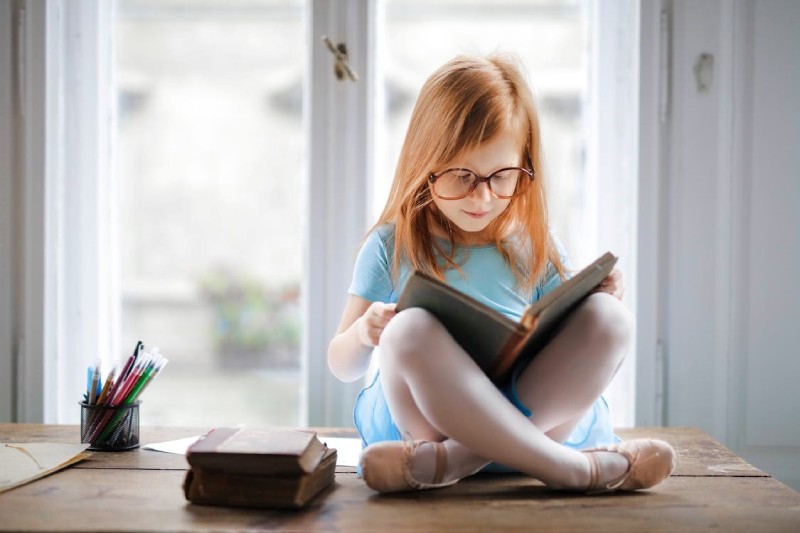 Literature is truly a gift. And what's so beautiful about this gift is how it resonates with people of all ages, from a veteran reader whose favorite part of the day is drowning in the writing of Ernest Hemingway to a mother who loves a little Jane Austen with her afternoon cup of tea.
However, the focus of this blog is a different demographic. This one is for our little thinkers and wanderers. It's for our future innovators, creators, and leaders.
More specifically, it's for the individuals waddling about packed with potential, our children. To pick a read best for them is somewhat tricky. You need a book that combines fun and knowledge.
Luckily, we have just the right options for you. Here are 5 of the best children's books of all time!
The Cat in the Hat by Dr. Seuss
We're starting with the classics! The Cat in the Hat is among the best-selling children's books ever. It has also been adapted into film and animation. The mind behind everyone's favorite cat? Theodor Geisel, who goes by the pen name Dr. Seuss!
The story revolves around an anthropomorphic cat who visits Sally's house. What transpires henceforth is a crescendo of messy entertainment. Sally, her brother, and friends must get the house back in shape before their mother comes home.
Charlie and the Chocolate Factory by Roald Dahl
Ah, another classic. Written by the British legend Roald Dahl, the book is a two-part series that follows the story of a young boy named Charlie. Charlie lives with his grandparents in a shabby old place. He has a profound love for chocolate, which is more of a luxury for himself and his family. One day, he gets an opportunity to visit his favorite chocolatier, Willy Wonka's factory. What happens after? Read the book and find out!
The Chronicles of Narnia: The Lion, the Witch and the Wardrobe by C.S Lewis
Another children's favorite that has been adapted into a movie! Narnia is a fictional land with mythical creatures, talking animals (specifically a lion), and a White Witch who has ruled for 100 years. The book is the first of a seven-part series by the author, who kickstarts the story with four children who visit Narnia through a wardrobe closet.
Goodnight Moon by Margaret Brown
This book is perfect for children aged 0 to 3 and has earned itself the title of one of the greatest picture books of all time. Goodnight Moon's beauty is its simplicity, which embeds itself in your memory for a lifetime. It features a bunny who says goodnight to everything he sees in the room. For those of you who have read this book in the past, there's some nostalgia fuel, "Goodnight stars, goodnight air, goodnight noises everywhere."
A Wink With Coronavirus by Kiran Katib
And now, last but certainly not least, a book with potential and a message for future generations. Author Kiran Katib pens A Wink With Coronavirus, which illustrates the battle our superheroes fought against the COVID-19 pandemic in 2020. It has everything one would look for in an ideal children's read: fun writing, captivating pictures, and a message of perseverance. The author beautifully maintains a lighthearted and inspiring tone while addressing a crucial period in recent human history. A Wink With Coronavirus is an ideal children's read and an engaging way to educate the upcoming generation about the challenges ahead.
A Wink With Coronavirus—coming soon.