To believe is to attain, knowing his self-worth, Joy R. Richardson made it happen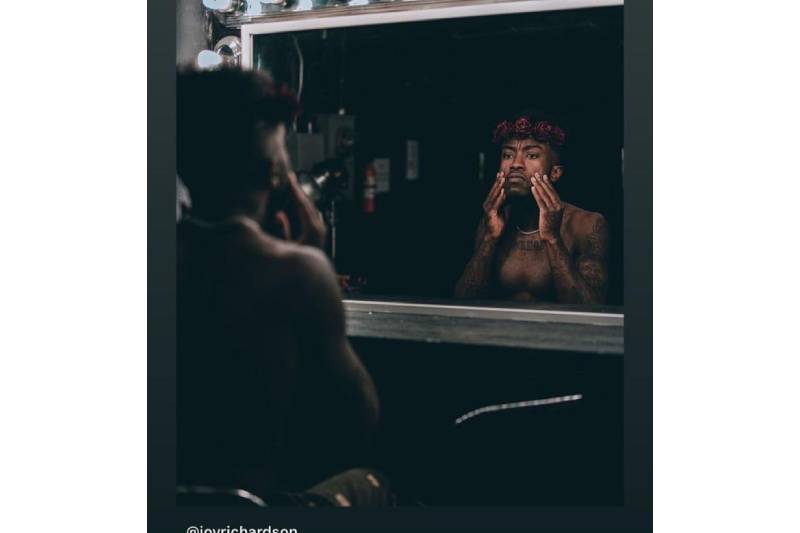 The old school concept of belonging from a small town can't make it, was changed when he first launched his clothing brand.
Dreaming is just an easy job until you wish to make it possible. The story of this young boy who had a passion for arts and music had big dreams. Born on 13th August 1998, in a small town of South Carolina, named Summerville, Joy R. Richardson belongs to a military family. Being passionate about arts, music, and sports, Joy never was motivated enough to follow his passion.
Later, Joy got a chance to move to the Island of Guam, a turning point in his life. His life was stagnant and complacent when in southern Carolina as he never got a chance and explored that much. It was in his good fate that he moved to Guam as the culture he saw was illuminating. People in their culture were the masters of their fashion, as beautiful as one can imagine. It was astonishing to see people on that small island living a life like models every day. They were poised, insanely beautiful, and till high school, a treat to watch and to learn a lot from them.
While in his 18's, Joy was fully prepared and excelled in navy and moved to Yokosuka, Japan hoping that this is something which he'll be carrying for the rest of his life. It was going well, until the depression of not following what he wanted to, came into existence in Joy's mind. It made him more depressed when failed relationships and unsatisfactory morale levels gave him suicidal thoughts.
Eventually, after examining things and taking a decision of moving back to Carolina and being treated under medical supervision, he believed things were getting back to their place. Having it all throughout, he decided to make the rest of his life which was into pieces, to assemble it back and start it over. It was important to make his daughter believe that Joy was not a failure.
Starting it in 2019, Joy came with a bang, all motivated and ambitious. He introduced and launched his own clothing brand, naming Joy Lifestyle Store, the idea for which was there in his mind since a kid. The brand offers amazing and cool clothing stuff for both men and women. This gained his interest back into life and his work on hype.
It wasn't easy for me to put myself back in the normal life, but I read it once that "We can't cure the world of all sorrows, but we can choose to live in joy. We can't stop the hardships but we can deal with that" said Joy.
All together it was a tough journey for him but when there is ease, there is probably no success story to remember.
Further, when things were well noted and understood after meeting business executives and financially savvy people, he was well acquainted with all the facts of how finance works and things to be done. This became his interest and made him literate young people and his peers about all that he knows. This made him an inspirational man to be counted upon when in doubt.
This all-mixed ride of life made him understand that there is a lot of need to understand few concepts and educate people about a lot of loopholes to which a lot of the population is unaware.
Mentioned by Joy, if I could go back in time with the knowledge of investing that I have now, maybe we wouldn't have been having this conversation. In the future I plan on creating courses that will help parents, teachers, and anyone in a leadership position to easily be able to explain the ins and out of our stock market, retail investing and so much more.
Instagram