TIPS TO TAKE CARE OF YOUR LUXURY JEWELLERY FROM DESIGNER RITIKA RAVI OF IVAR BY RITIKA RAVI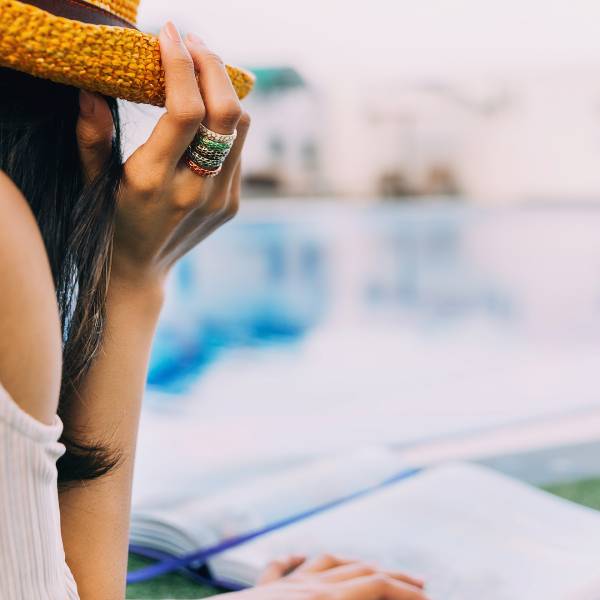 Apart from manufacturing and shipping the jewellery, IVAR by Ritika Ravi also shares guidelines to storing and maintaining these pieces of jewellery. The guidelines ensure the jewellery remains timeless.
Ritika Ravi understands that jewellery holds a special place in most people's hearts. It's what led her to include a Product Care page on the IVAR by Ritika Ravi website where customers can learn how to extend the life of their jewellery.
It includes general suggestions such as putting on jewellery after using deodorants or perfumes to ensure no stones and pearls are damaged by chemicals. It also offers tips to clean IVAR jewellery specifically. Customers are urged to use lukewarm soapy water and a soft toothbrush for all products. Pearls do not need heavy cleansing as they maintain their luster through the natural oils of your body. Another way to increase the life of your pearls is to re-string them every four years.
Incidentally, the page also provides information on how to measure the correct size of a finger, so every custom order is a perfect fit. From ensuring measurements are taken at room temperature, to choosing the geographically appropriate size chart (UK vs. US), many factors play into getting it right. But no matter the size, rings need a special care routine of their own.
For example, the 18-carat gold used in the eternity rings is quite delicate. These particular rings need a lot of care as the gemstones are placed on the surface of the ring. Vigorous physical activity while wearing the ring may damage the design. Customers are also advised not to expose these rings to seawater or breeze, as sand and salt can get trapped in the corners of the gemstones. IVAR recommends storing the jewellery with immense care to keep them from damage and theft. Separate pouches for all pieces can help keep them untangled and scratch-free.
IVAR manufactures jewellery meant to serve both current and future generations. While IVAR's products are designed to stand the test of time, the brand is always ready to undertake repairs of its products, at any point of time in the course of usage.
"In university we were taught that creativity is the first thing in terms of design and how it's made. But I have realised that, yes, it is important, but what is also vital is to think and understand what people want," says the designer, Ritika Ravi. Her statement is a resounding testament to the fact that her brand is extremely customer oriented. An international brand, high on Indian traditions and culture with inspiration from the laidback lifestyle of Maldives, IVAR strives to be the epitome of customer-centric fashion.