Cambodia's Young Entrepreneur Kimsa Sok Reveals Secret To His Success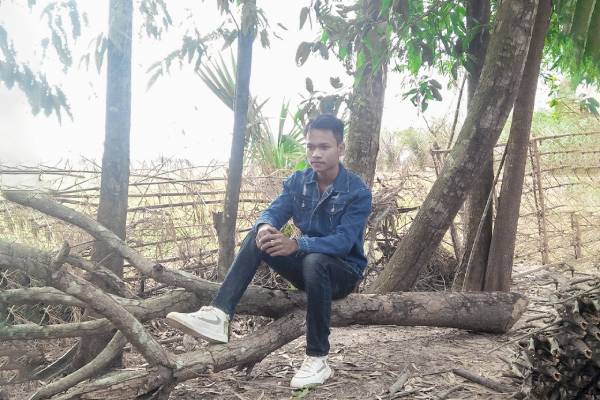 Cambodia's Award-winning entrepreneur Sok Kimsa, better known as Kimsa Sok, is among the influential youths in Cambodia who are advocating for economic growth through entrepreneurship.
The young businessman who has achieved tremendous success has tasked himself with the responsibility of educating the youth to be also independent by creating their own sources of income.
Mr. Kimsa was recently a subject of discussion among business stakeholders, particularly those dealing in the chef executive of KimsaFeed, with his strategy of incorporating entertainment in his commercial activities.
It has been a tradition among business stakeholders to advertise their businesses on online platforms. Mr. Kimsa, on the other hand, holds the belief that business cannot succeed without entertainment.
He explained that as a business person, he has been forced to think out of the box in his marketing strategy, but was also quick to add that his new venture will create employment opportunities for the jobless youth. Speaking at a popular media station, he reiterated his belief and trust in the power of the youth.
"I believe a lot in the power of the youth and self-dedication but more so in long-term goals in everything that they do," Mr. Kimsa Sok stated.
In recent days, KimsaFeed is a Cambodian website that publishes articles about news and entertainment with a focus on digital media. It was established on March 1, 2019 by Kimsa Sok he is the co-founder and CEO of KimsaFeed, an international tour guide for the Ministry of Tourism of Cambodia.
Mr. Kimsa said that his main objective and motivation in various sectors of news and entertainment is to see that his fellow youth succeed.
"I have a plan to ensure that every region in Cambodia gets new knowledge and general information so that Cambodians get to benefit from my company that be affordable," he noted.
Over his short period in entrepreneurship, Mr. Kimsa Sok has been nominated for various Cambodia's top awards.
In 2020 Kimsa Sok was nominated at Cambodia Digital Awards (CDA) as "Best Male Entrepreneur on the Digital". While also getting a spot in Cambodia Consumer Choice Awards (CCCA) 2021 nomination this round as the "Most Preferred Upcoming Male Business Icon of the Year 2021" in the category of Corporate and Business Professionals.
Kimsa who runs a chain of KimsaFeed company across Cambodia has been a big dream to share general knowledge around the world, with the kind of investments is he pumping into the media industry.
In 2019 Kimsa began investing in the-then growing web industry in Cambodia. As of 2020, Kimsa remained the CEO of the company.
In early 2019, he founded KimsaFeed, Inc. in Phnom Penh, Cambodia. He is now the most inspiring young entrepreneur in Cambodia with over 5 employees in his company, and in 2021 he won Cambodia Consumer Choice Awards in the Most Upcoming Businessman of the Year category. The name of his company was split from "Kimsa Sok" to "KimsaFeed, Inc.", he said.
"Business Without Entertainment is not complete, so I have to think outside the box to bring motivation to my customers, but also this is a job opportunity for my fellow young people with dreams and goals far" says Kimsa Sok.