Tina bhatia jain. Zumba, baby and Beauty, three random words. Right?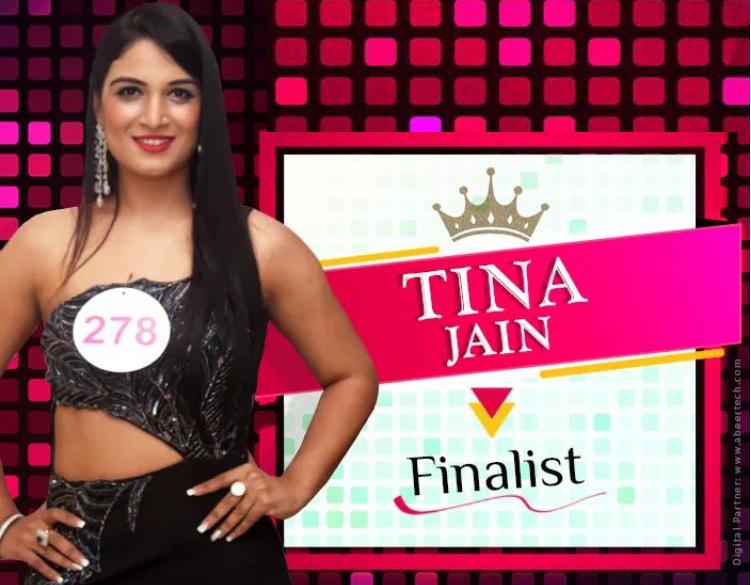 By Utkarsh Piyush
Not so random when it comes to Tina Bhatia Jain. Zumba, her baby and her modelling career are an integral part of the 1989 born model.
Tina Bhatia Jain, the second runner up of Mrs Fame Queen 2020 contest is as graceful and fearless as one would expect a queen to be.
Hailing from Mumbai, Tina is a model and has a life as dynamic as the cosmopolitan city.
Tina started her journey in modelling after she lost all the weight brought on by her pregnancy, during her Postpartum period.
After Tina gave birth to her daughter – Tiana – she joined a gym to continue her hobby of exercising and staying fit. Through self discipline and hardwork, Tina lost 25 kilograms of weight.By the time she reached her goal weight and shape, Tina decided to give a shot at turning her passion into a profession and is now a Fitness Consultant and a Zumba trainer.
Last September, Tina participated in "Mrs. India – Pride of Nation" contest, where she ended up winning one of the top 5 spots as well as the title of "Mrs. Fitness Freak".
Seeing Tina's talents, offers for modelling opportunities came knocking at her door. Tina has now appeared in shoots for Lakme Academy and many Delhi-based wedding dresses and makeup brands. Currently, Tina is working on modeling projects for e-commerce advertisements, TV advertisements, and Music videos.
Tina recently participated in an online contest for Mrs. Fame Queen 2020 – organized by Reddwings Productions – where she secured the second runner up spot. Now, Tina has her sights set on "She Universe 2020 International", another Reddwings Production (to be held in Dubai later this year.) where she is all set to appear as a finalist.