Thriving Rapper 6ix 3urop3 Talks Debut Album Uk Mode About To Release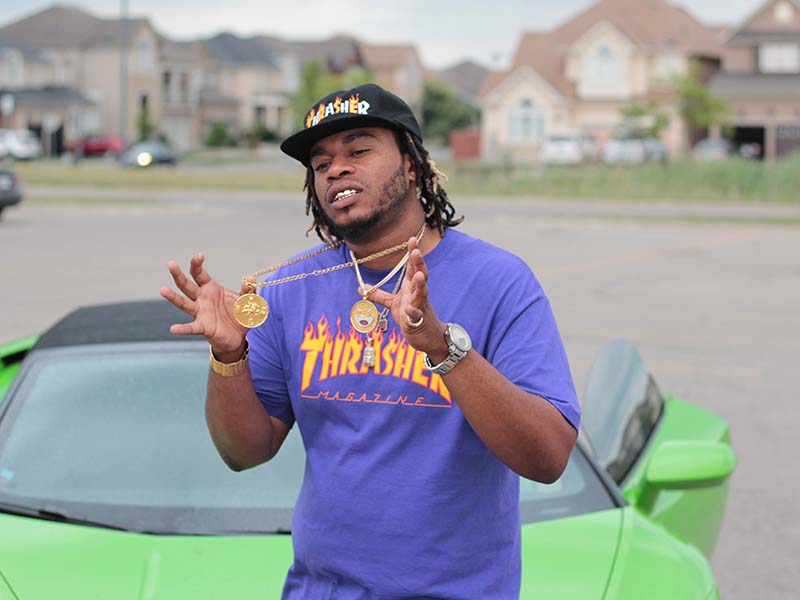 Rapper, 6ix 3urop3, releases hot single, " Rockstar Lifestyle" the single comes after the release of the his hit song White N Plenty , 6ix 3urop3 has a upcoming debut album expected to release this summer tilted , "Uk Mode."
The song, "Rockstar Lifestyle " was inspired by both hip hop & rock genre singer and songwriter 6ix 3urop3 has always admired the great legends in music , Michael Jackson, Marvin Gaye and Biggie Smalls. sees all his songs as a tributes to his idols. It is a unique song for the rapper, that shows his versatility and creativity as a musical artist. The elegant vibe of the song mixes well with the new age melodic like sound.
6ix 3urop3 has always been inspired by music since he was a child. Hip-hop and rap were especially influential because it empowered him to become the rising artist he is today. He uses his music to tell stories both real & fictional it gives inspiration to help his fans through their own trials and tribulations .
About 6ix 3urop3
Toronto,Ontario native 6ix 3urop3 has been making music for over 10 years. He has always wanted to make music but never had the courage until he was 12 years old. He used the space he created to write lyrics and poems, as a tool to freely find himself as an artist. Over the course of time, the rapper has Made over 50 songs and recently released close to 10 between Spotify,You Tube & SoundCloud . 6ix 3urop3 is gaining momentum in 2020 and ready to take fans by storm. His first solo project is expected to have large amounts of streams based of singles which did well online debut album is called "Uk Mode." The artist first released singles, "Sauce ", "White N Plenty", "Rockstar Lifestyle" 6ix 3urop3's latest project, "Uk Mode." Is a 5-9 track album is currently highly anticipated by fans.