Thought leader Raktim Suggests that Companies Will face existential crisis If They Don't Do Holistic Digital Transformation?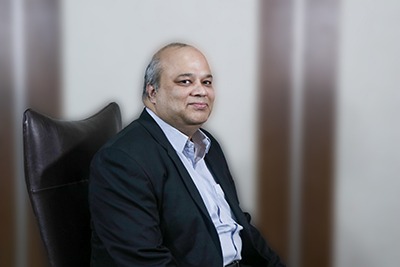 Raktim Singh, a renowned author of the best-selling book "Driving Digital Transformation: Reshaping the Future of Your Business" believes that we live in a world where technology and disruptive trends are changing the way we do business and even how we live. While most executives spend their time worrying about the next meeting or which new project to take on next, they should take a step back and look at the bigger picture to see if the business is benefiting from the latest trends and technology.
But, many companies are still reluctant to consider themselves as a part of the digital revolution. However, the evidence of the significance of digital transformation has been adequately proven, Raktim says. There is no doubt that the companies that are leading the digital transformation by embracing digital technologies are reaping a lot of benefits. And, there's no doubt that companies that are not going for holistic digital transformation will become extinct. In today's day and age, you need to be able to respond to customer needs in real-time to survive.
Technology is changing at an exponential rate and the pace of change is picking up. Now, every business, even the traditional ones, is expected to be a digital-first organization. This means that you not only need to be on digital channels but also need to have a strong digital brand. You need to understand both your business and your customers. If you want to achieve success, you need to embrace it holistically.
Why Digital Transformation Matters and Why You Should Change?
The Internet has become the epicentre of innovation and business growth. According to Raktim, digital transformation is the key to success in this new world of the internet. Being digital is an integral part of business today and is a strategic priority for all organizations. Businesses are rapidly realizing that digital transformation is a continuous journey towards creating digital platforms, which empower customer experience through the use of technology, innovation, and integration.
Progress in Digital Transformation
Raktim Singh explains how you may have been working for 10,000 hours, working hard on your digital transformation strategies, but you may still not be able to see how you are progressing. The reason is simple. Transformation is not something that can be measured in isolation. Instead, you need a road map and a set of goals to measure your progress.
In his book, Raktim has explained the 4 pillars of digital transformation that can help entrepreneurs, leaders, and organizations to look at what goes into a good digital transformation strategy and how you can use these pillars to transform your business and measure your progress.
How Trends and Technologies Are Impacting Digital Transformation?
Raktim Singh believes that the war for customer engagement is heating up and the stakes are higher than ever. Customers have never been more empowered. They are self-educating, self-discovering, and self-servicing. They are also in control. Today's customers expect a seamless experience. They demand the ability to choose when, where, and how they engage with a brand, and if a business lacks in providing holistic digital benefits to the customers, then they will soon be extinct in coming years.
If businesses want to compete in today's market, they need to accept digital transformation to make it more agile, streamlined, and digitally enabled.