The Success Story of Dubai-based celebrity barber Rabi Sfaxi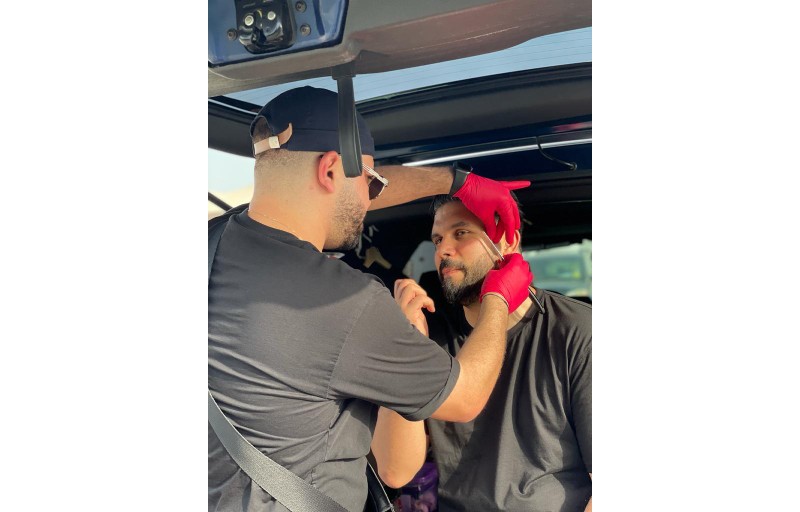 Styling and grooming is one of the most popular sectors of the industry. However, only with great skills and talents one can achieve the top level of success. Rabi Sfaxi is one of those who has become the rising star of this industry. He always presents amazing cutting ideas to his customers which helps him to gain a lot of popularity. Rabi is originally based in Tunisia but currently is popular with the name of Rabi The Barber.
Rabi The Barber is working with the top celebrities and footballers
The 31-year-old is associated with the popular salon 'Beats And Cuts.' The thing which attracts the customer most is his amazing cutting style. In Spite of this he is also very down to earth in nature and always is very humble and friendly towards his customers. His charming nature has a huge part in increasing his popularity.
Famous individuals like Will Smith, Lil Pump, Jay Sean, Mr. Eazi, Wiz Kid, French Montana are in his customer list. Moreover, footballers like Oscar, Ramirez, Arnautovic, Zaha, Lazaro Valentino are also in his list. Needless to say, with his amazing talent he is all set to conquer the industry.
In a previous interview the barber revealed the problems he faced during the pandemic period. However, he is now stable again. Moreover, He shared the reason for being successful in a country like Dubai. "Dubai is an attractive market, but not an easy one to penetrate. One of the reasons I'm successful is targeted provincial customers from other regions as well,"- Rabi shared. As for his successful collaboration with the influential people he credited "SCC VIP Secret Circle Concierge company."
It will not be a surprise for us if he becomes the most popular hairstylist in future.