The leaked Motorola Razr 3 images show an upgraded camera and boxer design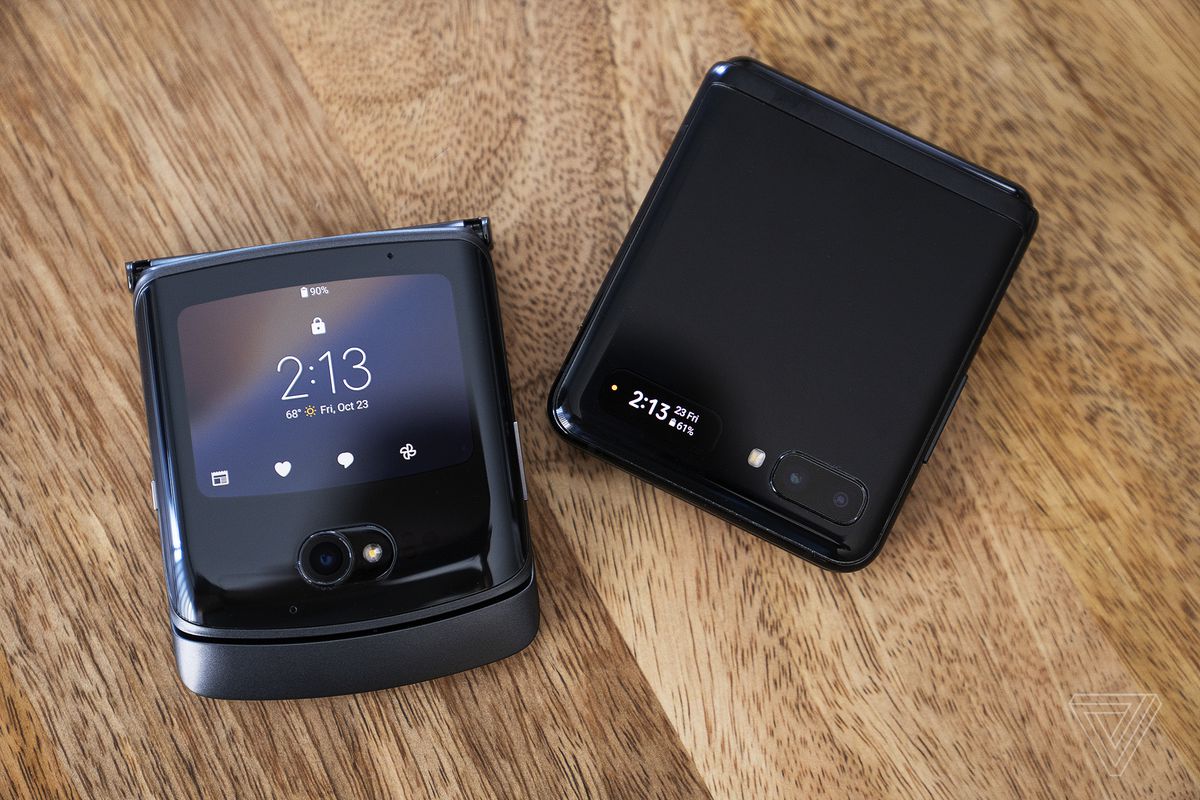 A pair of leaked images from trusted Liquor Evan Blass (via 91Mobiles) gives us a first look at what the test model of the third generation Motorola Razr looks like. Named Maven, the device has two upgraded cameras on the back: a 50MP f / 1.8 main sensor and a 13MP sensor for macro and ultra-wide shots.
In the completely closed image of the device, you will notice that its "chin" or the externally raised lip is lost in the previous iteration of the device. Deviating from both the modern remake of the device and its original design, it looks like it folds on itself and forms a square shape when closed.
Blass also notices that the fingerprint sensor has been moved to the power button, which is on the side of the device. Motorola had previously placed a fingerprint sensor on the chin of the 2019 Razr and then moved it to the back of the device for the 5G-upgraded Razr released in 2020. Both placements weren't ideal – Dieter Bohan, a former executive editor of The Verge, described the back of the device as an "awkward place to be" and placed it on his chin, forcing him to open the phone with both hands.
Blass says the Razr 3 has an FHD + interior folding display and a hole-punch 32MP selfie camera. (You can see a screenshot of the device's internal screen on 91Mobiles.) Motorola is rumored to be releasing a standard version of the device with a "Plus", a Snapdragon 8 Gen 1 system-on-a-chip (SoC). Variants, perhaps upgraded, but still-unknown, with chips. For storage, it is expected to come with up to 12GB of RAM and up to 512GB of internal storage.
With its boxy design and dual camera sensors, Motorola looks set to compete with Samsung's flagship foldable: Galaxy Z Flip 3. The first two Razr reboots weren't very effective – the 2019 device came with a price tag of $ 1,499 and many bugs, such as a lump screen, creaky hinge, and subpar camera. Motorola's second iteration wasn't much better, and the 5G connection still doesn't support its $ 1,399 price tag.
According to an announcement by Lenovo executives in December (Lenovo bought the mobile brand in 2014), the third generation Razr is rumored to launch in China in July or August. However, there is no word on the release date outside of China. The Verge reached out to Motorola for comment, but did not immediately return a call.