The journey of Luke Desmaris: From Broke Dropout to Multi-Millionaire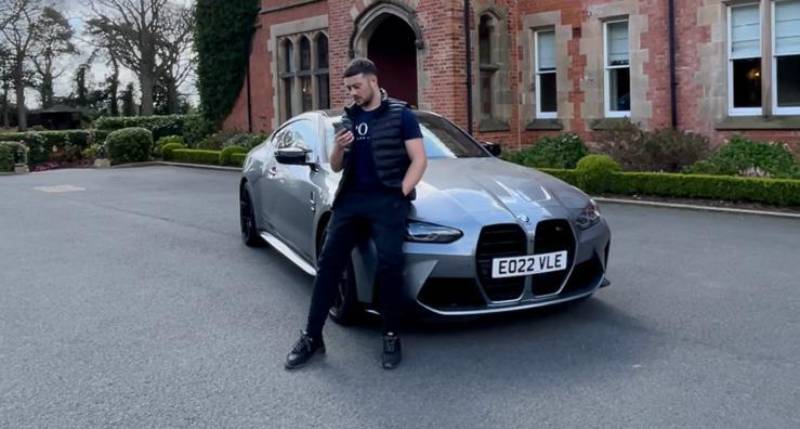 Luke Desmaris is a young, highly successful entrepreneur who believes in living a financially independent life. His mission is to help people break free from their 9-to-5 lives and become financially independent. He specialises in trading and investing..
His voyage, on the other hand, was not without its setbacks. Luke Desmaris had a lot to deal with after failing to do well in school and dropping out in sixth form. Many people in his circle had reservations about where his career was headed. Many of them also gave him uninformed advice, such as "Just find a job and work." He originally gave in to the pressure and forced himself to work dead end jobs until he could no longer handle it.
This was the turning point in Luke Desmaris' career, and he resolved to prove everyone who doubted him wrong. He dove right in to learning everything he could about making money online. He had always wanted to work for himself and be able to make money without relying on others because he was an entrepreneur at heart. He aspired to make money using his computer, and his goal came true when he moved from "being broke to becoming a millionaire" with the help of his computer.
His life's ambition was to amass vast sums of money. He was well aware that if he found a job, he would only be able to earn a certain amount of money. He could reach his aim of making as much money as he desired if he continued his passion in trading and worked in that industry. He had always wanted to be independent and had now achieved it.
Luke Desmaris is a staunch believer that no great entrepreneur has a simple path to the top, and his own struggles are proof of that. He tried and failed a couple times as well. He understood, however, that true failure occurs when you quit trying. He was fortunate in that he never stopped attempting to seek out new ways to make money.
It was as if the lion had tasted blood for the first time after discovering forex trading and learning about investment. He was fascinated after seeing the full potential of these activities and what the sector had to offer. Luke Desmaris then made the decision to pursue full-time trading and investment. His will refused to give up until he succeeded.
Luke Desmaris' accomplishments include increasing his net worth to millions of dollars. Another important life achievement for him is raising his trading and investment account to multiple seven figures. Not only that, but the entrepreneur teaches millions of people every day through his many social media platforms.
Having accomplished so much in his life, his advise to others is to believe in themselves and to be persistent and consistent in their pursuits. Luke Desmaris was born into a working-class family and never had enough money growing up. He did, however, realise his ambitions and desires. He believes that the thinking is the sole difference between him and the average individual.
Luke Desmaris' net worth is expected to transcend seven figures in the near future, increasing to the eight and nine figure range. He also hopes to continue influencing lives by motivating, inspiring, and teaching individuals along the path. He teaches proven techniques to create wealth and enjoys helping others because he is an expert in his profession with years of expertise.