The International Acclaim of Natalie De Ferrari: A Samba-Jazz performer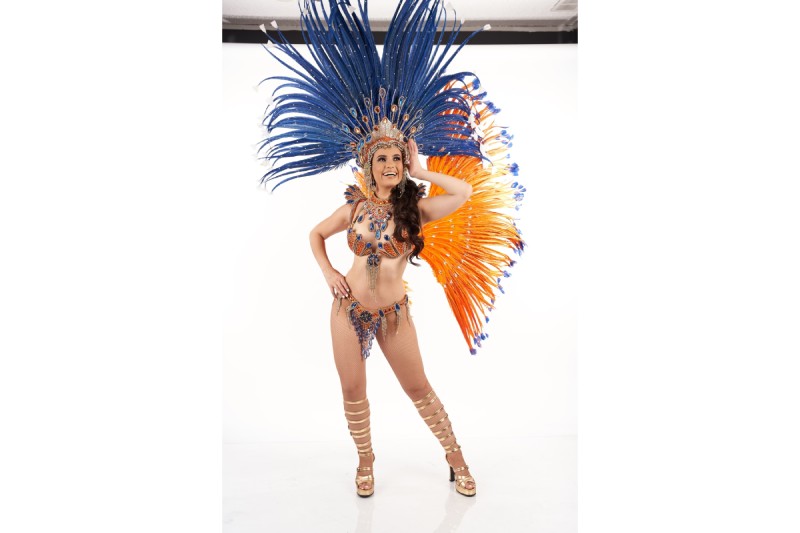 Her passion and mastery over the craft has made her a recognised name in the field.
Natalie De Ferrari is an internationally acclaimed founder and director of Bossa Nova Entertainment, renowned for her unique blend of classic and contemporary samba-jazz dance. With her knack for combining the classic samba rhythm with the vigor of jazzy beats, she has earned a reputation as one of the leading dancers in the industry. Her work has earned her recognition from some of the biggest names and prominent figures in the dance world. Natalie has also served as a mentor to many aspiring dancers, giving them the opportunity to hone their craft and reach new heights. Through her work, she has been instrumental in helping to promote and popularize samba dance around the world.
With over a decade of experience in the entertainment industry, Natalie has been dancing, acting, modeling, figure skating, and playing the violin since the age of 10. Her talent has earned her credits in New York Fashion Week, and she has been featured in numerous music videos and films owing to her unique style and skill set that has made her a sought-after performer in many styles of dance including bossa nova, samba de gafieira, belly dance, forró, lambada, axe, boi-bumba (amazonian), and folk dances.
Natalie has had the honor to perform on some of the world's most prestigious stages, including The Jacob Javitz Center, The International Travel Show, United Nations, The Jazz Forum, Minton's Playhouse, Time Out Market, Drom, Congress of the Latin Press, 5th Avenue, Embratur (Brazil's ministry of tourism), S.O.B's, Brazil Summerfest, Oheka Castle, The Bitter End, L'ermitage Paris, Paris Blues, Club Bonafide, Dimenna Center for classical music, Stage 48, B.B King Blues, NYC Mayor's office of immigration affairs, Fete Music Hall, Nublu, Melrose Ballroom, and High Line ballroom.
Natalie says that she is passionate about sharing her art with audiences all around the world. She continues to collaborate with world-renowned artists, choreographers, and brands to bring authentic Brazilian culture and music to the international stage. Her work is a true testament to her dedication and craftsmanship. For those looking to experience a unique and authentic Brazilian experience, Natalie De Ferrari is the perfect choice. She brings the energy, passion, and spirit of Bossa Nova to the stage, creating an unforgettable experience.