The Impact Of Mentoring On Young Girls And Women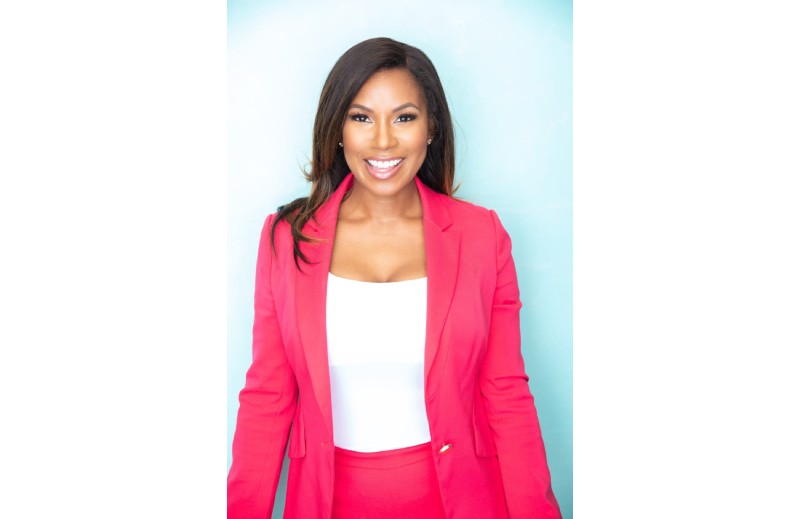 Women possess unimaginable powers and strengths. However, most women worldwide are fed the presumption of male superiority and bound to the shackles of mediocrity. Even as we enter the 21st century, patriarchal mindsets persist in various parts of the world.
Thus, young girls and women have to compromise with what little is left behind after their male counterparts have taken the important seats. When women see the same events prevailing for centuries, their dreams become smaller, and they start losing their passion for what they once used to believe in.
We believe that female mentoring is integral for women to find their voice to prevent themselves from being sucked into male dominance. The right type of mentoring helps young girls see that the boundaries set around them can be erased and their dreams are only an arm's length away.
Vanessa Freeman, founder of 1W4A has been in the limelight all her professional life. When talking about her work life, she often mentions how confidence has played a crucial role in paving the way for success. The points below, highlight the impact of mentoring on young girls and women and the countless doors it opens for them.
Bursting The Gender Bubble
All around the world, the average pay disparity between men and women is 20%, where the former earns 20% more than their female peers. Moreover, women have fewer opportunities when it comes to important leadership roles. A major reason for this is male dominance in top-level roles due to an archaic patriarchal mindset that fails to support women climbing the corporate ladder.
Mentors play a crucial role in opening the eyes of young girls and women to the pool of opportunities hidden from them. Regardless of their background, their mentors make sure they realize their true potential. According to research, women who were mentored saw a significant boost in their confidence which was ultimately reflected in their performance at work. Moreover, they weren't afraid of demanding the pay their efforts deserve and the roles they were born to play.
Unlock Imagination
Mentorship works way better when applied at the early stage of a woman's life. Mentorship allows girls like you and us to see a limitless world regardless of what the world wants them to believe. This way, our imagination is unlocked, and creativity finds the opportunity to grow. As the elders say, if it's something you can imagine, you can definitely achieve it! Thus, through effective mentoring young girls view the world as one big canvas awaiting them to unleash their creativity. They stop playing by the rules and at an early age, foster the belief that the sky's the limit.
Boosts Self-Assurance
At any point in a person's life, people need someone who completely believes in them, especially when they are en route to play the biggest gamble of their lives. Dreaming comes naturally when you allow yourself to be imaginative about your future. However, having someone who holds your hand and tells you with conviction that they're sure you can accomplish your dreams is what most girls lack.
A mentor takes on that role providing women with further affirmation that there is someone out there who is convinced of their imminent success. This provides all the push young women require to boost their self-esteem and get them going.
Valuable Advice
There are innumerable people who would be ready to give you advice. However, a mentor is one of the few people you can rely on to give you honest advice. You can count on them to speak the truth even if they disagree with you. At this point, you have to realize their experience in the world has taught them a greater deal than you think you know.
Having someone who tells you when to take a different route than someone who would say keep going in all circumstances is definitely better. Mentors can offer a plethora of constructive advice and honest feedback to save you from regrets later in life.
Priceless Support
A mentor is a powerhouse of priceless support that can prove essential at any stage of your life. From mobilizing your ideas into applicable suggestions and informing you about your strengths and weaknesses, mentorship can help women make the best out of their resources.
In a world surviving on cut-throat competition to win, women often feel helpless. They have the ideas and the will to fight but lack the support to kickstart their aspirations. This results in women giving up and going back to the mundane norms designed by society. Through mentorship, however, women can polish their skills, get substantial representation from important forums, and be an all-rounder toolkit for personal and career growth.
1W4A: Empowering Women Through Mentorship
1 Woman 4 All is a community-based initiative working to raise awareness for issues faced by women domestically and internationally. We has discovered that the amount of women who do not have access to clean underwear keeps soaring with time. The severity of consequences resulting from this needs to be dealt with. With the immense support and backing up of their donor partners, we have supplied 3000 women with clean underwear till date.
With women's empowerment as our core focus, 1W4A is always searching for ways to contribute to women feeling empowered and confident. Our Panty Power Project aims to gather funds to finance the purchasing of underwear for millions of underserved women. Although several organizations collect food and clothes for poverty-ridden women, the absence of underwear in their collection is alarming. Thus, we have taken it upon ourselves to provide women with this basic necessity that can go a long way in empowering women.
Besides this, we carry out multiple mentorship programs to support young girls and women with the resources they need to break the generational cycle of oppression. These mentorship programs offer full coverage and support to aid this transition. You can join 1W4A to achieve our goal of uniting women through empowerment by contributing your share to this magnificent endeavor through our crowdfunding program. So do not waste another second, as your funds can help countless women all over the world feel secure and empowered.