The Cyber Man: Mr. Amit Singh Who Goes Extra Miles in Cyber Security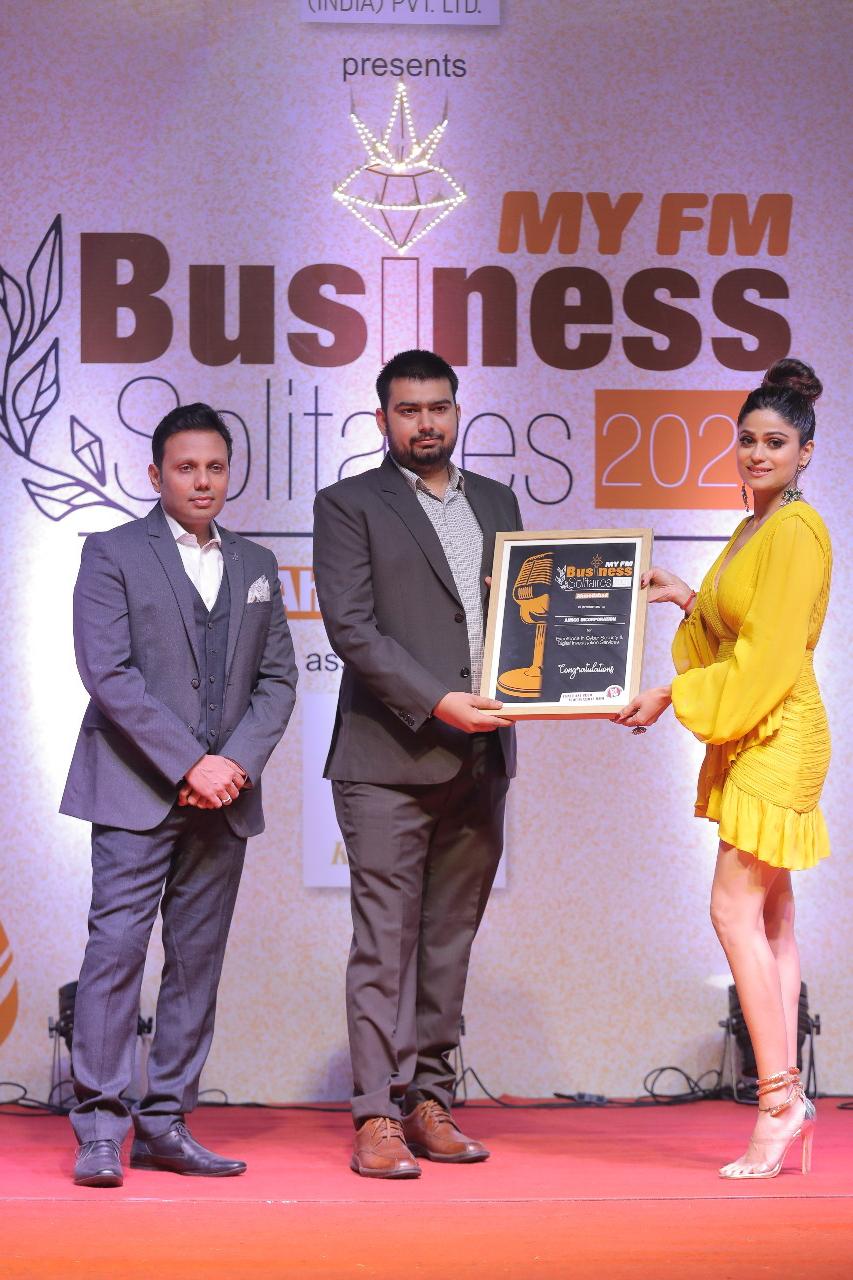 Digital India is on a rapid boom. With advancements in technologies and scores of government-led initiatives to go digital, India has seen a whole new era in a digital arena. Thanks to the administration and all those backing this very age of transformation. However, this is a phase of transition, as India is shifting towards rather vigorous arena of digitization. Amid this shift, comes hidden threats in the form of cyber frauds and cyber bully to name a few.
Recently, Arvind Kejriwal's daughter fell a victim to an online scam where she tried to sell an old sofa set on OLX but was dupped of Rs 34,000 by an online scammer. This not just a one case, there are hundreds of thousands of cyber frauds that people have been preyed on by the fraudsters. When banking comes under the tip of a finger, one needs to be quite agile and organized when dealing online. In such scenario, one should beware of cyber fraud as one might lose his/her fortune.
The only person who can help in such fraud is a cyber security expert. From Bond movies to Mission Impossible series, cyber security experts are hugely in demand. One such hero is Mr. Amit Singh, who has technically didn't played a part in a movie to track the suspects, but in real life, he has done much more than any spy thriller could demonstrate!
A young, dynamic and a dedicated computer-nazi, Mr. Amit Singh is a cybersecurity par-excellence. He has in-depth knacks for cyber security and possesses incredible dexterity in a cyber world. Mr. Amit Singh is the founder of Amigo Incorporation, a company which deals with cyber security, like no other. Amigo Incorporation provides workshops and training for Digital Forensic, Digital Investigation, Hacking, Banking Security ,App Security, Web Security etc. It has up-to-date technologies and with a team of experts, his Amigo Incorporation has carved out a niche for himself in being the torchbearer in the field of cyber security.
Mr. Amit Singh has been spreading his knowledge for the good of people. His expertise has helped recover hard-earned fortune of some of 35 victims of cyber fraud. He has so far, helped retain a staggering sum of Rs.12 lakh 68 thousand for the victims during lockdown. His unprecedented intelligence has truly been a savior to many. As a gesture of responsibility towards the society, Mr. Amit Singh has trained about 10,000 students for free regarding cyber security. His such a noble endeavour has surely earned him a great respect, name and fame.
He has also trained almost 10,000 police personnel all over Gujarat so that they can prevent the cyber frauds and thereby maintain a sustainable digital world. Such commendable deed by this techno-savvy expert is really laudable. What's more Mr. Amit Singh runs his own TV Show called 'The Hacker Show' wherein he teaches the world regarding cyber security and how it can make a difference in our day-today life.
No doubt, Mr. Amit Singh is such a man behind screen who enlightens the world with his incredible cyber security insights.