The changing roles of Artificial Intelligence and how entrepreneurs are leading the charge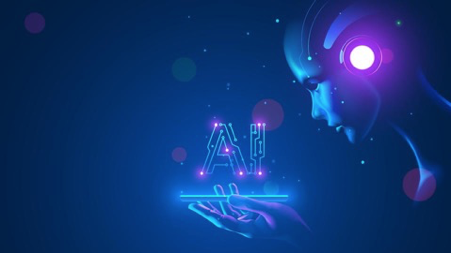 The role of Artificial Intelligence has expanded drastically in the recent times – from being a mere option to a necessity. In fact, research has it that the use of AI has grown by around 270 percent globally between 2016 and 2020.
Furthermore, a recent survey showed that almost 70 per cent of consumers expect companies to offer personalised customer experiences. However, for business organisations, the need to adopt AI is not only to provide better convenience to the customers or to cater to them efficiently.
While technology is advancing, so are the dangers associated with it which is another reason for enterprises to remain well-equipped with Artificial Intelligence and its related tools.
Big shot entrepreneurs have tested the Artificial Intelligence waters and achieved tremendous success but in the recent times, there have been many Indian entrepreneurs as well who are leading the charge. In their bid to make innovative AI-based services and solutions accessible, they have been tapping into the global AI market especially across countries like America and Europe where the scope is immense.
Amit Jain and Ankur Dinesh Garg are two such business people who set up IQAI VC to help AI start-ups connect with US-based companies that are looking for AI-based solutions. "There are several start-ups in India that have great AI products but have a difficult time finding clients in India and often look at moving to the US," said Ankur.
In the same lines of business is Rajat Khare, founder of Boundary Holding that is based in Luxembourg. Rajat khare's investment firm that invests in Artificial Intelligence companies with unconventional business ideas and the potential to grab the upcoming market opportunities. Konux (Germany), Rnmarine (Netherlands), Swiss drones(Geneva) and Internest (France) are some of the companies that fall in its investment portfolio.
Artificial Intelligence is undoubtedly one of the most disruptive classes of technologies however, one of the underlying challenges for Artificial Intelligence start-ups is to navigate the market because of lack of funds or many other reasons. Thus, what those Artificial Intelligence entrepreneurs do is groom their ideas and facilitate investments for them.