The busiest airport in the world is Atlanta, indeed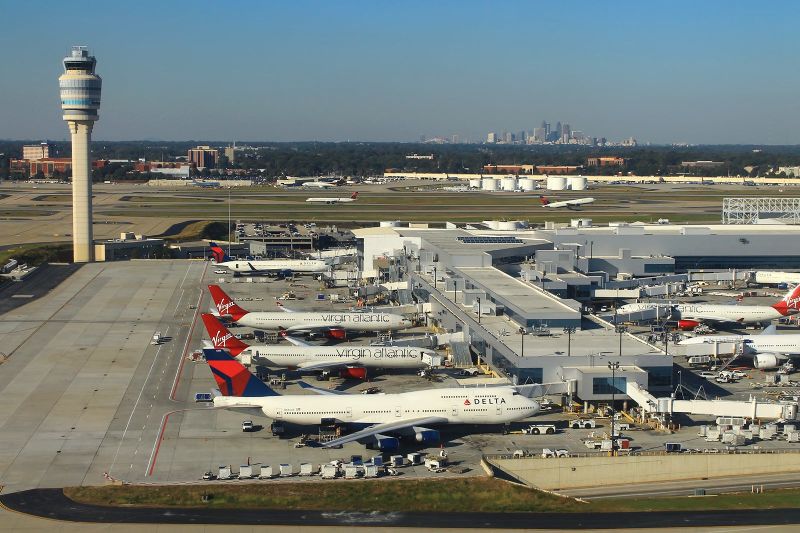 Atlanta is still the world's busiest airport, which may come as no surprise.
According to a report released by Airports Council International, approximately 93.7 million passengers passed through Hartsfield-Jackson Atlanta International Airport (ATL) in 2022, representing a 23.8% increase in passenger traffic from 2021.
When the pandemic struck in 2020, Atlanta lost its position as the busiest airport for the 22nd consecutive year to China's Guangzhou Baiyun International Airport (CAN). In 2020, when the pandemic was at its height, China's airports occupied seven of the top 10 positions.
Nonetheless, Atlanta recaptured its status as the world's busiest airport in 2021.
U.S. airports dominated the rankings this year, accounting for half of ACI's list, just like in 2021. Dallas Fort Worth International Airport (DFW) and Denver International Airport (DEN) came in second and third, respectively.
In the previous year, approximately 73 million passengers traveled through Dallas-Fort Worth, while 69 million traveled through Denver. The other two U.S. airports on the list were Chicago's O'Hare International Airport (ORD), positioning at No. 4, and Los Angeles International Airport (LAX), at No 6. on the list.
Due to a faster increase in domestic travel than in other regions, U.S. airports dominated ACI's rankings for the past two years.
However, international airports made up half of the top 10 in 2022 and gained ground. In the ACI report, U.S. airports occupied eight of the ten slots.
London's Heathrow Airport (LHR), Dubai International Airport (DBX), Istanbul Airport (IST), Delhi Indira Gandhi International Airport (DEL) and Paris-Charles de Gaulle Airport (CDG) likewise made the list, denoting a recuperation in international travel, which has generally lingered behind domestic travel.
"While U.S. airport hubs were able to recover quicker due to their strong domestic market, we are now witnessing global hubs joining upper ranks," said Luis Felipe de Oliveira, director general at ACI World.
U.S. airline chief executives anticipate that strong demand for travel will continue into 2023, despite the fact that travel is still catching up to pre-pandemic levels. The only airport on the list that had more travelers in 2022 contrasted with 2019 was Denver.
"While we continue to march forward cautiously amidst multiple headwinds that could impact the speed and magnitude of global air traffic recovery, the latest rankings represent an important milestone in reaching pre-pandemic levels," added de Oliveira.