The alluring drummer that the world has recognized. The passion and hard work has glittered Sdjmalik in the music world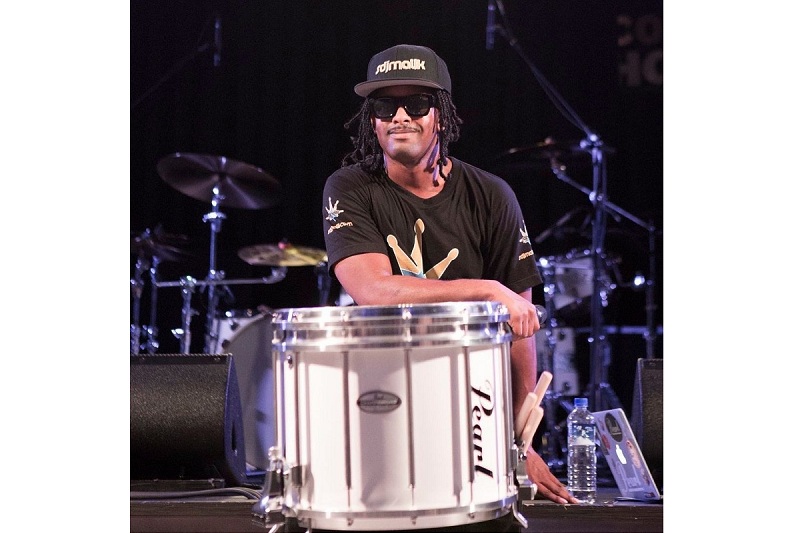 The most inspiring and motivational artist who has touched many hearts through his outstanding performances.
Success never comes with ease, as we all know that we need to work hard to achieve it. But, What inspires us? When you ask such a question to an artist, the answer you might expect is through creativity. Yes, however, with creativity, one requires to have patience and, most importantly, believe in yourself. Unless we trust ourselves, how could we expect others to have faith in us? Thus, the best example of patience and believing in our talent is Sdjmalik. He started from his failure, but never got de-motivated.Instead, through his failure, he challenged himself which lead to an unexpected victory.
"All our dreams come true if we dare to pursue" is whatsdjmalik has followed in his drummer life. From an early age, he was passionate about musical instruments. He played the drums performing with the Guardian Knights Drum Corps and his high school marching band while studying at Rosemont High School. Due to his unstoppable excitement for drumming, he displayed his talent on Youtube in 2006. He was even selected to play percussion at Folsom Lake College in his later years. To try his luck, he participated in a live audition for a stage show in 2012, but to his surprise, he was rejected. Though it was a question of his talent, it did not stop him from believing his inner belief of his talent. Taking it as an opportunity and not a rejection, he started performing marvelously on his social media platforms. Thus, "failure is not the end of your success" is rightly proved by Sdjmalik. He eventually attended Prairie View A&M University and joined the marching band in 2013 to continuehis passion for drumming. His hard work and enthusiastic performances on social media were noticed by Universal Studios, Japan, which gave him his first break to play on their platform. This changed his career from nothing to everything.
After such amazing results, he never looked back. One after another, new opportunities knocked for his talent, and he delivered his unbelievable talent to the world. He was first telecasted on ABC 13 Las Vegas in 2016, which was followed as the first brand endorsement with Vater Percussion later that summer. At the 2019 NAMM show, he debuted his signature drum stick with Vater Percussion. He then went on his first America-Asia tour later that summer. He was fortunate to work with some of the most talented artists from all around the world. He was also a judge at the Drum-Off Global Drum Competition in Singapore among other great drummers.
Recently in March 2021, he released his first music album,Nothing Less Than Epic, Vol 1. The most thrilling artist has yet to deliver more to this glorious world.