Tesla's Cybertruck discovered its approach into a Travis Scott music video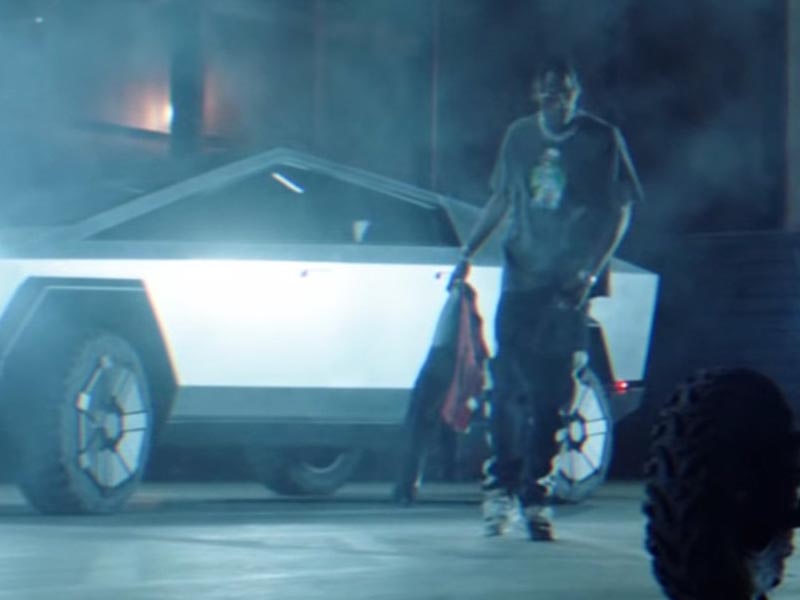 Tesla likes to brag about racking up sales without a lick of publicizing, yet it's not loath to some product placement.
Rapper Travis Scott has shared the video for "Gang Gang," and the car-centric video incorporates broad, prominent shots of Scott and group performing around (and every so often utilizing) both the Cybertruck and the Cyberquad electric ATV.
There's even a Boring Company Not-A-Flamethrower thrown in for good measure – the supercars in the rest of the clip are practically window dressing in comparison.
It's not clear how the EVs ended up in Scott's video.
There's a decent possibility Scott or the makers have a nearby connection with Elon Musk, however.
He's one of the not many individuals to drive the Cybertruck in public, and Musk has been spotted fraternizing with Scott and different stars as recently as Christmas Eve.
Regardless of whether the video represents formal product placement or only some help for a companion, it unmistakably represents an endeavor to build buzz (also more deposits) for the electric truck a long time before it's accessible to the public.