Talented Hip-Hop artist and business founder of Inflewnse, MarQuan Williams known as The Quantum Plane is back in the studio after a brief hiatus.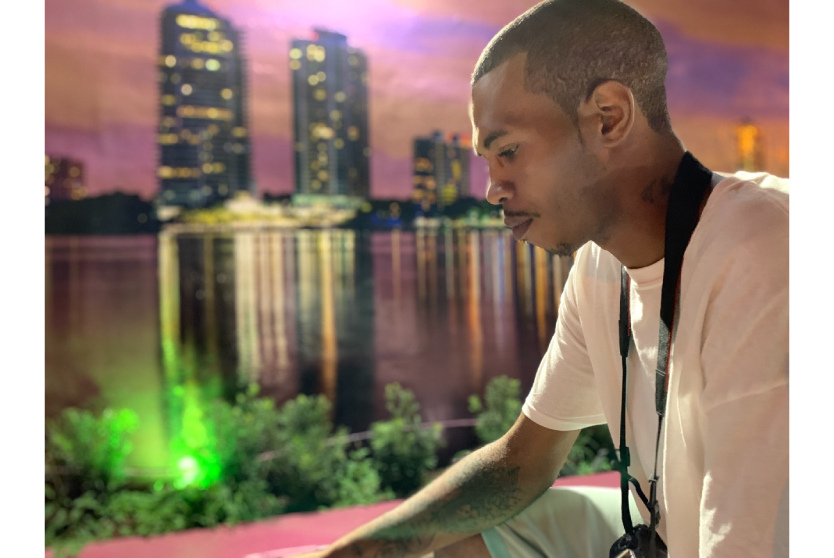 After the experimental 2020 single "OK" and the impressive "The Teaser II," released in 2021, The Quantum Plane is back for a 2022 full of surprises! Starting with the captivating a new project that perfectly pictures contemporary society with straightforward lyrics and excellent arrangements, The Quantum Plane plans to gift us with exclusive memorable, inspiring and motivating wordplay. Many years have passed since the "No Barcodes" album, released in 2012, yet the fire is still burning in this talented artist's heart. In the latest releases, we find again the same narrative that makes The Quantum Plane's music so real and close to the listeners.
Marquan Williams, aka The Quantum Plane, is a 33-years-old creative born and raised in Detroit, MI, who stands out thanks to his unique lyricism, captivating songwriting, and high-energy delivery. Much more than music, The Quantum Plane is involved in all aspects of the industry and has recently founded his digital marketing and artist development company. Inflewnse Media Group! This fundamental step for an artist like TQP is a big game changer that will bring on the market quality releases and discover and help new talents find the success they deserve!
Quantum has been on his journey to empowerment and has come to realize that his best unique moments came when he was finally ready to express emotions, or shall I say "FREE".
His journey in music started in his great grandmother's home as his uncle always had stereo equipment to play his loud music which Marquan was inspired by and soon became accustomed to it. Years later he lost his great grandmother due to natural causes when he was only 11 years old on Mother's Day of 2000. From that moment on he began to focus on expressing himself through writing so he wrote his first poem to his gone but not forgotten grandmother Dorothy called "Rest in Peace". A year later at the age of twelve is when a young Quantum decided to transform his poetry into music then he began performing in school talent shows and neighborhood events to make a name for himself in his communtiy. So it's fair to say he is here to stay as he has always been a diehard fan of music and the craft in general.
If you love quality music and artists who stand out from the crowd, stay tuned for more news about The Quantum Plane and IMG by following the links below.
www.instagram.com/thequantumplane
www.TikTok.com/@thequantumplane
www.thequantumplane.net