Kim Kardashian and Pete Davidson broke up because things became too Serious, According to reports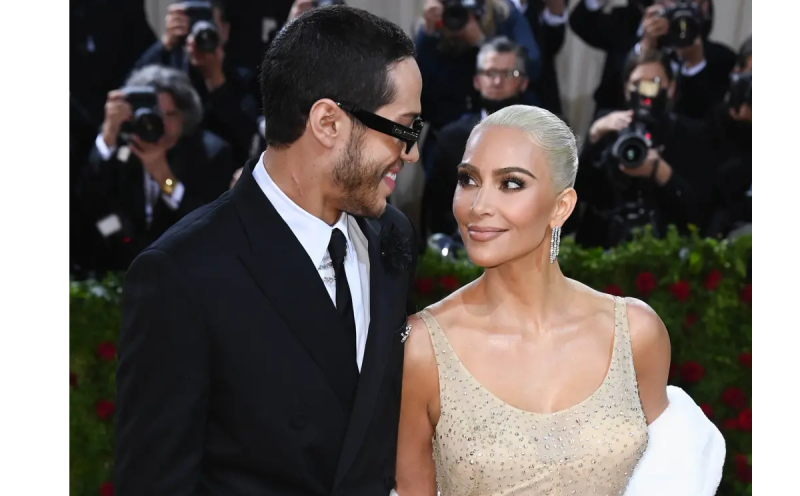 "She kind of wants to be single and date," one source said
A fresh revelation says Kim Kardashian may have had another motive for ending things, despite the fact that it was initially claimed that Pete Davidson and she split up because of their demanding schedules and distance issues.
After nine months together, Kardashian allegedly believed that "the spark between" them had "faded," according to a source who talked with Entertainment Tonight. Davidson is "very lovely, but she didn't feel ready for something serious with him," the person continued.
They had great chemistry and still do, but the source stated, "She kind of wants to be single and date. Kim still thinks the world of Pete and will always be his friend. There is no longer any tension or strange behaviour between them, and she still believes he is the kindest and nicest man in the world.
In the end, what had begun as a "fling" quickly got out of hand. The source stated, "She felt that Pete was the complete opposite of Kanye and it was nice for her then. "At first she thought it would be a pleasant fling, but when they started spending so much time together, it became more serious. Kim didn't have the impression that she was ready to get married to him just yet.
Given the events that brought about their romance, this makes perfect sense. Kim Kardashian acknowledged that she approached Davidson following her rocky split from Kanye West, with whom she has four children, in October 2021 because she was "essentially DTF."
She claimed in a Kardashians episode that "I did SNL, and then when we kissed in a scene, it was just a feeling." And I said, "Oh, sh*t. Perhaps I simply need to try something different! Davidson's absence from the after-party upset Kardashian, who later said, "Everyone was at my after-party—[Pete] does not give me the time of day."
Of course, Kardashian persisted. So a couple of days later, I called the SNL producer and asked, "Hey, do you have Pete's number? They responded, "Yeah," She acknowledged that she wasn't hoping to start dating him, but she was fascinated by some rumours. "Heard about this BDE, need to get out there," I was just thinking.
In less than a year, they had taken over her Instagram account, Davidson had her name tattooed on his chest along with other Kardashian-related ink, and they were said to be moving in together. Davidson even mentioned "preparing" to become a father just last month.
Life certainly does move quickly.