'Sweet Tooth', a new Netflix series based on the DC comic, will debut on June 4th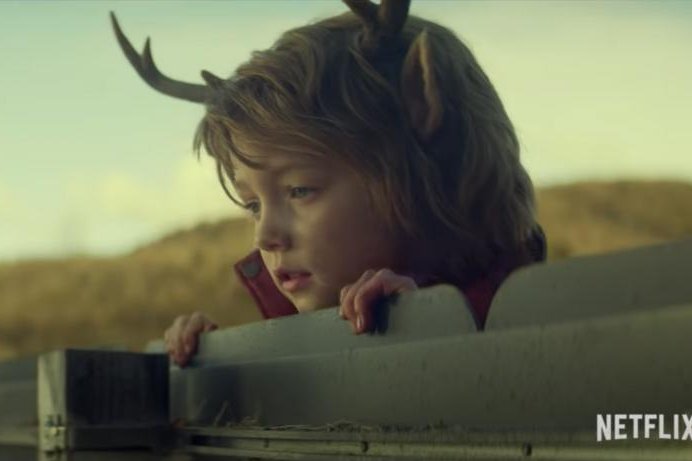 Sweet Tooth, another Netflix series based on the DC comic, will debut on the streaming service on June 4th, as per new teaser trailer that debuted Thursday.
Here's a brief description of the show, from Netflix: "On a perilous adventure across a post-apocalyptic world, a lovable boy who's half-human and half-deer searches for a new beginning with a gruff protector." The trailer, which you can watch here or at the top of this post, shows that Gus, the half-human / half-deer boy, isn't the only human / animal hybrid in this world — I'm pretty sure I spotted a girl with a pig's snout. And I have to say that by the end, I was already rooting hard for Gus and getting mad at anyone who would dare threaten him.
The eight-episode series depends on a DC comic made by Jeff Lemire, which ran from 2009 through 2013.
Executive producing alongside Mickle are Beth Schwartz, Robert Downey Jr., Susan Downey, Amanda Burrell, and Linda Moran. Balancing the cast of Sweet Tooth are Adeel Akhtar as Dr. Aditya Singh, Aliza Vellani as Rani Singh, Stefania LaVie Owen as Bear, Dania Ramirez as Aimee Eden, Neil Sandilands as General Abbot, with Will Forte as Father, and James Brolin as the Narrator.