Swedish Rapper T-Weezy to Release His Next Album Tell the Truth Volume 1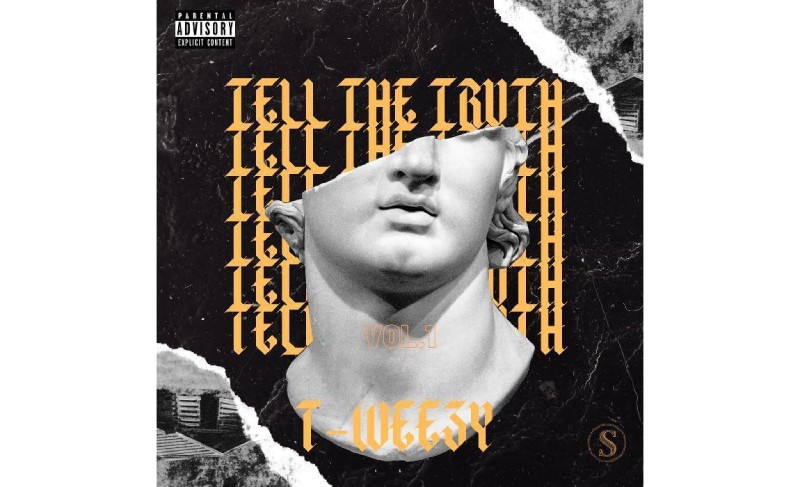 Particularly in hip hop, so many individuals want to boast that they are the greatest of all time, but very few genuinely take the chance of treading the path of greatness. Rapper T-Weezy has his sights set on the goal with his next album "Tell the Truth Volume 1." The rapper, who was born in Nigeria, relocated to Sweden in pursuit of greater possibilities and musical growth, and with his album, he hopes to make a long-lasting impression on his fans.
This Uppsala-based rapper is prepared to create a stir with the release of his album after releasing many songs that went on to become well-known throughout the world. The rapper told us in our exclusive interview that he has been working on this album for a very long time and is now seeing his ideas come true. T-Weezy, who is well known for his collaborations with the well-known music producer Shmoki, stated that this particular collaboration is especially significant because the record is being released under the Shmoki Record Label.
The rapper added that the album's name, "Tell the Truth Volume 1," is an expression of the principles he upholds and how they have contributed to his success in the competitive hip-hop industry. Hip-hop fans must own the eco-friendly Tell the Truth sweatshirts that the T-Weezy and Shmoki record labels have made available for their fans.
It is crucial to keep in mind how hard T-Weezy has worked to get to where he is now as he prepares for the release. The sole reason he travelled to Sweden was to pursue a career in music and rap, which makes his background intriguing. Because so many people in his age group back in Nigeria were involved in the hip-hop movement, this had a significant impact on his decision to pursue rap as a career. However, as we all know, intrinsic talent must be combined with persistence, which T- Weezy also managed to achieve, in order to leave a lasting legacy. We, as his fans really wish the rapper all the best for his release. The rapper said that he will be announcing his dates soon on his social media handles. Follow him on the Instagram for further updates.
@ https://instagram.com/t_weezy_official?igshid=YmMyMTA2M2Y=