Successful restauranter Yadhaven Santheran gets candid while sharing his journey of bending the rules and harnessing his Passion as his way and mode of living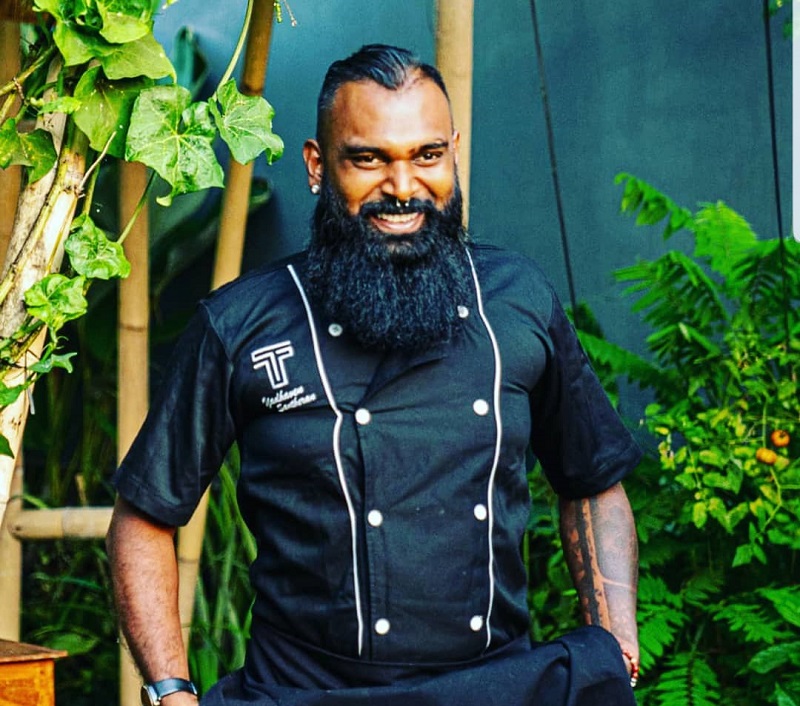 Working with Draper Startup House, Yadhaven Santheran is a Restaurant Entrepreneur who has masked his massive success by launching 6 Restaurant/Bar. He is now part of a Global Hospitality chain as the Head of Food & Beverage.
Yadhaven Santheran started his professional life as a teacher of English. He soon realised that his passion and his bend towards entrepreneurship did not quite lie in what he was doing.
He finally called Quits and joined the beverage industry at Raffles Hotel as a Bar Back, assisting in dishwashing and also lend his hand in chopping fruits. This was clearly not what he wanted to settle for.It was a limitation to his potential and was not the right place that could value his creativity and passion.
He worked at a couple of dive bars and pubs to gain some form of experience. After persistently trying for 5 years, He finally earned the opportunity to work along a reputed Chef as a Bartender. He took up this role of a Bar Manager and incorporated culinary skills into this endeavour.
He also participated in various competitions and with his sheer hard work, won a couple of awards. He moved on to his next phase of his career as a Consultant for the Food & Beverage Industry and reputed Hotel Chains.
Having tried his hand at various lucrative projects, somewhere in his heart he felt that his skills and his ideas to explore the art of cooking and curating a restauranter experience had not grown enough.
No sooner did he find himself in this pit of his underutilized talent and limited chances, he was rewarded with a golden chance to join Draper Startup House. Little did he know that this would the place where he would find his creativity and talent skyrocket to a grand stature.
His stories make it apparent that life is not a bed of roses. It's a story of several rejections a finally getting hold of the right opportunity that does justice to his desires. Transitioning from the Beverage Sector to Food was not only a difficult decision he had to make but was also frowned upon by many who questioned his potential to succeed.
But he only transformed the harsh comments to constructive criticism and worked relentlessly to make it big in his life. He also drew inspiration from various people in his life.
Ronin O'Malley, A true friend who shared the same passion, collectively launched 2 gastropubs together. He was the one who always has his back.
Vinny Lauria, a great mentor and friend was another positive influence in his life who taught him value of self worth . This greatly helped him to mould himself into a better and more confident person.
Founder of Draper Startup House, Vikram Bharti gave him the once in a lifetime opportunity to work alongside and gain vital experience. He could also learn how to survive in stiff competition.
His story boasts brevity and integrity to face several challenges that life poses at you Its been quite a difficult managing monetary issues, handling failures, learning from then and devising robust strategies to sustain in the industry.It's never easy, but its fulfilling.
Honing his interpersonal skills has always been his prime objective. He feels that if you achieve you personal day to day goals, involve in soul searching this will only bring in optimism to face hurdles.
He believes and hardwork. From his personal experiences, he explains the importance of hustling and fighting for your goals. While others enjoy their leisure time, one needs to keep his focus laser sharp. This will surely bear fruits of success.
It's imperative to stay focused and not succumb to failures but to learn from them . Be abreast with your competitors , Sharpen your speciality and immerge as the best.
Nothing but the Best!