Model Vikki Lenola Prefers to Go Nude for Animal Rights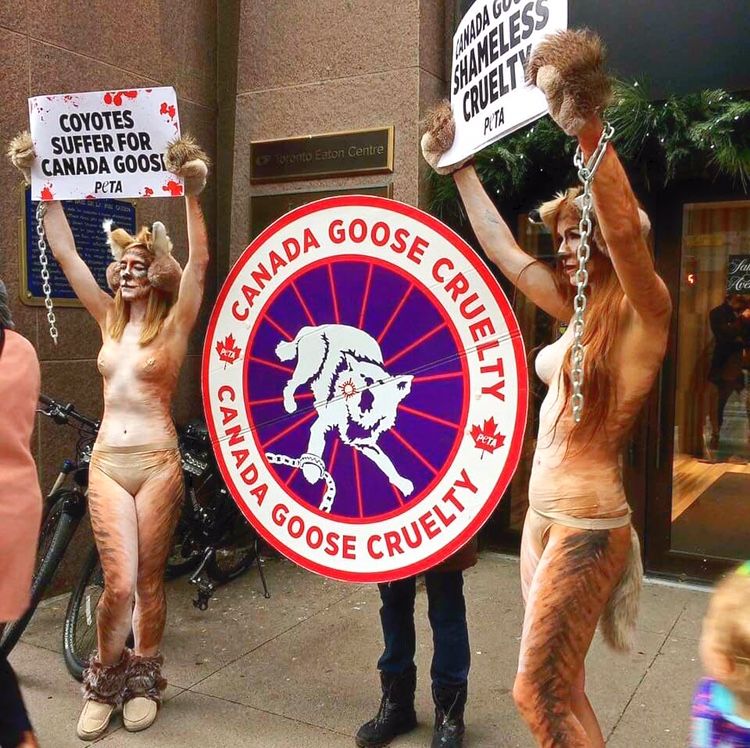 Vikki Lenola is a Canadian Model, Actress and Animal rights Activist with over 160,000 Instagram followers. As a proud supporter and campaigner on behalf of PETA, she's become known for tirelessly campaigning on behalf of animal rights. PETA is a well-known organization known for being devoted to pushing for the ethical treatment of animals. PETA does this by exposing animals suffering in laboratories, in the food industry, in the clothing trade, and in the entertainment industry. From stripping down to just a thong and body paint to protesting topless while live broadcasting on her Instagram on the streets, Vikki certainly knows exactly how to draw attention to her cause!
Most notably, in 2018, Lenola stripped down to just body paint resembling a Coyote outside Canada Goose's Headquarters in Toronto. Lenola led the group of activists to raise awareness towards Canada Goose using Coyote fur on their coats. Earlier this year, Canada Goose announced that they plan to stop using fur from freshly killed Coyotes on all their clothing.
When Vikki isn't protesting on behalf of PETA she works as Model, Actress and Instagram Model splitting her time between Los Angeles and Toronto. You may have seen her in the hit movie Covenant or be one of her 160,000 Instagram Followers.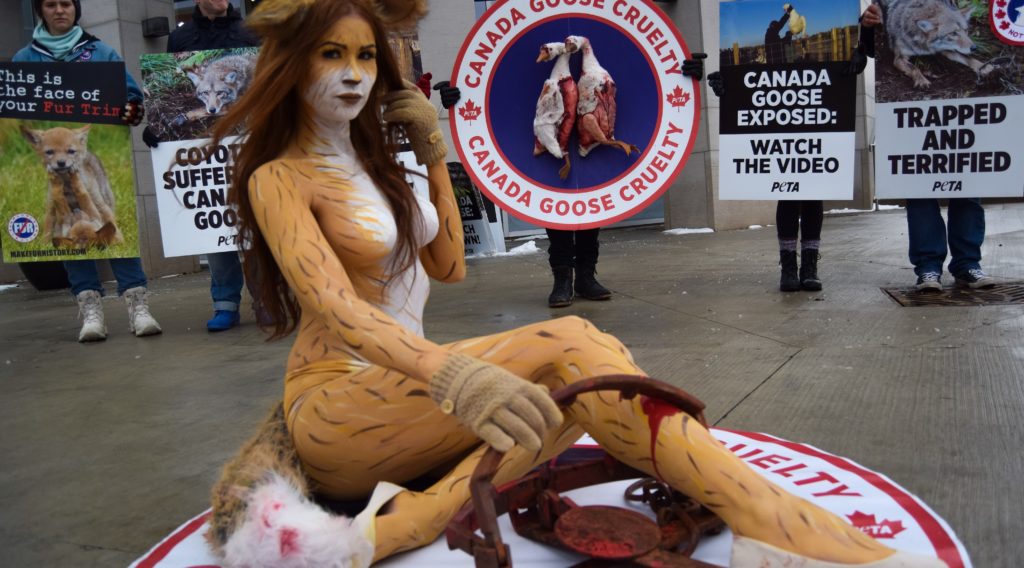 Keep up the great work Vikki!
You can follow Vikki on Instagram @VikkiLenola.