'Spider-Man: Across the Spider-Verse' Outperforms First Film's Whole Film industry All out After Only 12 Days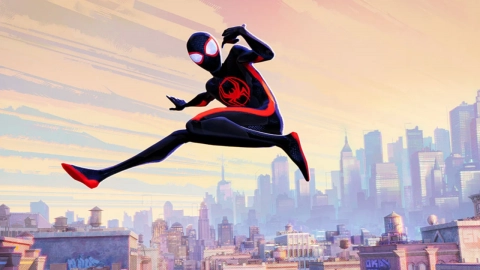 "Spider-Man: Across the Spider-Verse" has surpassed the entire box office run of its predecessor, 2018's Oscar-winning "Spider-Man: Into the Spider-Verse," in less than two weeks of release.
Over the weekend, the comic book sequel hit $226 million in North America and $390 million around the world. It is now the highest-grossing animated release ever made by Sony. The original film, which also did well at the box office, made $190 million in North America and $384 million worldwide.
"Spider-Verse" made $55 million in its second weekend of domestic release, down 55% from its huge $120 million debut, despite competition from Paramount's "Transformers: Rise of the Beasts," which opened to $60 million and targets a similar audience of younger males.
The original, which introduced audiences to Miles Morales' Spider-Man from this universe and popularized the idea of a cinematic multiverse, has received a lot of praise and goodwill for "Across the Spider-Verse." The film's grosses have also increased thanks to premium large formats like Imax.
The top-earning territories for "Spider-Verse" outside of the United States and Canada are China, which made $34.1 million, the United Kingdom, which made $20.3 million, Mexico, which made $19.9 million, and Australia, which made $10.9 million.
The $100 million production of the PG-rated "Across the Spider-Verse" was directed by Joaquim Dos Santos, Kemp Powers, and Justin K. Thompson. Miles and Gwen Stacy, better known as Spider-Man and Spider-Woman) as they try to protect their fellow Spider People from the villain known as the Spot.
Miles Morales isn't going anywhere, which should come as no surprise given the sequel's immediate blockbuster success. Sony announced a third Spider-Man movie, "Beyond the Spider-Verse," for 2024 long before "Across the Spider-Verse" even hit theaters.