SpaceX launched '60 Starlink Internet satellites' from Cape Canaveral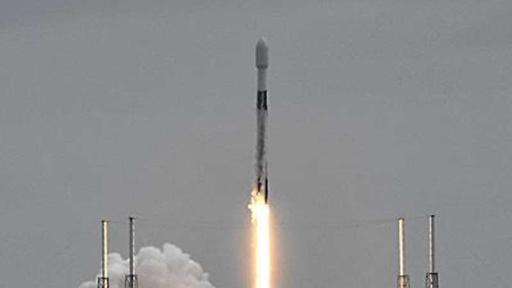 A SpaceX Falcon 9 rocket launched 60 more Starlink internet relay satellites on Saturday, boosting the complete number launched to date to 895 as the company works out an arranged heavenly body of thousands intended to give worldwide fast broadband help.
Running two days late due to an on-board camera issue, the Falcon 9's twice-flown first stage roared to life at 11:31 a.m. EDT, pushing the 229-foot-tall rocket away from cushion 40 at the Cape Canaveral Air Force Station.
It was the California rocket manufacturer's nineteenth dispatch so far this year and its fifteenth Starlink flight.
The move out of the lower atmosphere went easily and, as regular for SpaceX, the Falcon 9's first stage flew itself back to arriving on a seaward robot transport.
Following two second stage motor firings, each of the 60 Starlink satellites were delivered to fly all alone, chalking up the company's 95th effective Falcon 9 flight and 100th by and large.
SpaceX's Starlink activity has administrative endorsement to dispatch more than 12,000 of the little satellites in various orbital planes, giving business clients view admittance to space-based broadband signs from any point on Earth. The organization as of now is trying the administration in chose regions.
With Saturday's dispatch, SpaceX has put 895 Starlinks into space, 180 of them — a greater number of satellites than some other organization claims — in under three weeks.
Astrophysicist Jonathan McDowell, a prominent spaceflight expert, reports 53 Starlinks have been purposely deorbited to date, two returned all alone after disappointments and another 20 at this point don't seem, by all accounts, to be moving. Counting the 60 dispatched Saturday, that leaves nearly 820 probably operational Starlinks in orbit.