Souljahofdadub is Applying Pressure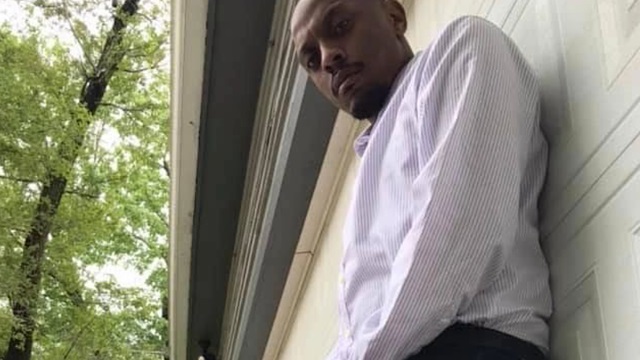 Wichita Kansas is proving to be quite the goldmine and home for some of the rawest underground musical talent. Often times, smaller cities and acts are overlooked due to a lack of exposure. Fortunately, for artists as well as the ears of consumers the internet has made it more likely than not that any artist with the "It factor" can gain much wider recognition with the right content, promotion, and let's face it just raw talent in general.
Souljahofdadub has the aforementioned "It factor" and his road to success has been nothing short of nearly impossible.
Raised in a primarily single-grandparent household in the city of Wichita Kansas. Long had a tumultuous upbringing and has often been family deaths, being held back from recording music but not before falling in love with music at the age of just 14 years old. Music affects us all in different ways.
For Raymond, it was an escape from the harsh realities of life. His most recent video "facts" has already amassed over 15 thousand views on YouTube and growing! It's noted on his Spotify website that souljahofdadub is known more than anything for his brutally honest "confessional masterpieces" that equip an autobiographical depiction with melodic yet southern productions.
It has been noted by several Critics including Wichita 's own Young Markie,
that he combines gritty street rap with an "angelic tuneful touch," and I am a full agreement with. Young Markie there's a raspy, scratchy, and overall unique delivery that stamps the authenticity of his flow and delivery.
His topics often deal with subjects such as poverty, heartbreak, incarceration, depression, pain, & substance abuse. Don't let this fool you though, the guy can make a hit banger for the airwaves with ease! The second upcoming Album "legecy" is set to release Saturday 08/15/2020 on all major media distribution platforms.
You can find him under the handle @souljahofdadub on all social media and for more visit the Facebook website
Official Facebook: https://www.facebook.com/Soujahofdadub
Facebook: https://www.facebook.com/RaymondDowanMoore
Instagram: https://www.instagram.com/souljahofdadubofficial/
Spotify:
Official Website: https://www.souljahofdadub.com