Sony's Xperia Pro-I is a 8 1,800 phone with a 1-inch camera sensor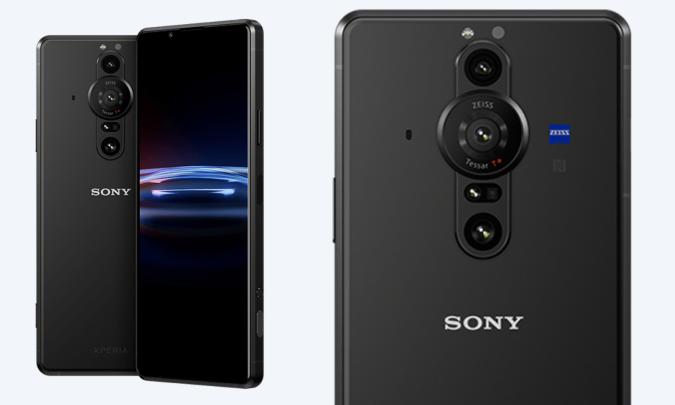 It has a sensor found in the company's RX100 VII camera.
In early 2021, Sony introduced the per 2,500 Xperia Pro. The phone was made by the company for video professionals. Now, Sony is back with another commercial quality smartphone designed to attract photography lovers. The headline feature of the Xperia Pro-I is a 1-inch sensor taken from the company's RX100 VII point-and-shoot camera. This sensor is much larger than you would find on most phones.
To keep things in perspective, the primary sensor on the Pixel 6 Pro has a 1.2µm pixel pitch. In contrast, the main sensor on the Pro-I has 2.4µm-sized pixels, which make it better in low light. It can shoot 12-bit RAW files and native 4K video at 120 frames per second with i-detection auto-focus. Speaking of auto-focus, it comes with 315 points that cover 90 percent of the frame.
The Pro-I also includes one of Sony's BIONZ X imaging processors, which enables it to shoot up to 20 frames per second, enabling both auto-focus and auto-exposure. The sensor's fast readout speed allows it to avoid rolling shutter effects, a feature Sony says helps the Pro-I stand out from other phones with 1-inch sensors like the Mi 11 Ultra. That handset doesn't even have phase-detection autofocus like the Pro-I.
Complimenting the 1-inch sensor is a 24mm lens made of glass that can switch between f / 2.0 and f / 4.0 holes. Sony went with the spherical design to make the optics as small as possible. The primary camera is a 16mm ultraviolet camera and a 50mm telephoto camera. Sony says it chose the lens arrangement after consulting with photographers who told the company they wanted a setup that matched their collection of prime lenses.
Once you get past its camera, the Xperia Pro-I is basically a soup-up Xperia 1 III. Internally, the phone features Snapdragon 888 supported by 12GB RAM and 512GB internal storage. You can add up to 1TB of additional storage with the help of a microSD card. Everything is powered by a 4,500mAh battery Sony claims that you will be allowed to use the Pro-I full day on a single charge. Inside the box is a 30W power adapter that can charge the phone 50 percent in 30 minutes.
The Pro-I also has a 6.5-inch OLED that came on the Xperia 1 III. It has a 4K display with 120Hz refresh rate and 21: 9 aspect ratio. On the audio front, the Pro-I not only comes with a 3.5mm headphone jack, but also includes Sony's LDAC and DSEE technology.
All of those capabilities come with a big price tag. In the US, Sony plans to sell the Xperia Pro-I for $ 1,800. The way the company sees it, you are effectively getting the flagship phone and RX100 VII equipment at a lower price than buying them separately. However, the Xperia Pro-I is not a one-to-one replacement for the RX100 VII. Sony's point-and-camera camera outputs images at 20.1-megapixels using full readout from its sensors. Pro-I uses Crop because it will require a much larger lens than would be possible to include in a smartphone to take advantage of the entire sensor.
Pre-orders for the Xperia Pro-I will open on October 28, with general availability in December.