Social work expert Pallu Gupta shares insights on how to serve the society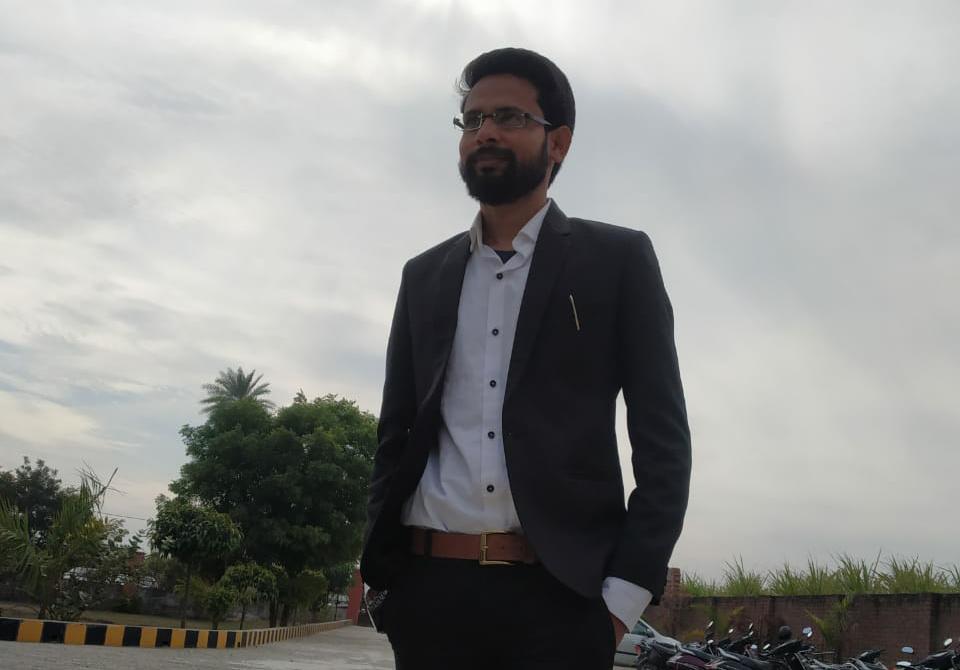 Today we are going to explore the inspirational story of pallu Gupta (Shubham Gupta). You may be familiar with his social work (Born on 20/03/1994). He is motivating the youth for social work.
But there was a story behind all these social activism . When he was at the age of 17 in 2011 he went to Cyber Cafe to check out his Intermediate CBSE board exam result. But surprisingly he got failed in mathematics. Being feared about Father's angry reaction he refused to go home instead he went railway station directly from the cafe and spent the whole day there.
According to him he felt extremely suicidal till the noon, but then he started observing the worst life of homeless people living there.Homeless children were hungry and fighting for the food. They did not have even clothes and conditions were so unhygienic. Most of the parents were handicapped and helpless.Even there were people having maggots in their heads and wounds. All these terrific things made him realise that the real problem of life was not he was going through but was those people were going throughThis incident made him went back to his home and from the very next day he started helping them and working for their welfare at individual level.
Meanwhile, he read about Sahid Bhagat Singh and other revolutionaries which made him feel the need of a team. So, he Founded Bhagat Singh's Ideology based NGO Angry Youth in 2012, in Meerut, Uttar Pradesh. He is the Founder and the National President of Angry Youth. Now he has spread his teams & branches in Kanpur, Agra, Surat, Firozabaad, Gorakhpur, Mujaffarpur, Delhi and Mumbai.
ACCOMPLISMENTS
It has been almost 10 years of his involvement in social services and a lot has been achieved by him.
During this period more than 400 social events like Food Drives, Ration Donation Drives, Clothes Donation, Awareness Programs, Plantation Events, Health Care Events etc. have been organised by him and his team.
They are running many projects and one of them is " Parwah " in which they donate Sanitary Pads to Women living in Slums during their Menstruation. One other Project is "Adopt the Hunger" in which they provide a Food kit to the people who are not physically or mentally capable on monthly basis.
They are running free Classes under the project "Padhoge likhoge to banoge nawab" for underprivileged children to develop skills and other special habits in them.
During Corona Pandemic he along with his team fed more than 1200 Migrants workers and needy people on the daily basis. Many of the Media Houses and other Social Organisations have honoured him for his contribution towards the society.
CHALLENGES
He is an Advocate by Profession and want to be an IPS officer to make sure all the victims get justice. A lots of challenges have been faced by him during these last 10 years and one of them is to win the trust of the people to get involved in social services with Angry Youth as the Image of Social service based NGOs is not so good in the society. The other challenge was monetary arrangements for the NGO in starting phase.
One more challenge was to balance the studies and leading the Angry Youth as President at the same time.But nothing was able to stop him from achieving his goals. He started alone at but now more than 1000 Youth directly and indirectly are contributing with him in the
Social Services
The Vision of Angry Youth is that capable people want to help the needy but they do not have a Transparent, Practical and Honest medium to approach them.
The NGO is working as a Bridge between the capable and the needy so the capable one can reach to the needy one through us and can change his life.
He named the NGO as Angry Youth because what he think is if one wants the positive change in the society then one has to have the Anger against the negative things exist in the society. Anger is always the first step of the change and the second may be Violence or Non-violence depends on the need of time like Mahatma Gandhi and Saheed Bhagat Singh.
In Today's world the need of time is only Non violence and that is the path we adopted. This is how the NGO got it's name ANGRY YOUTH and Slogan The Pacifism Leading by Anger.