Social Media Stars-Vloggers Sam & Reet To Release Their First Web Series 'Mr Mrs Narula'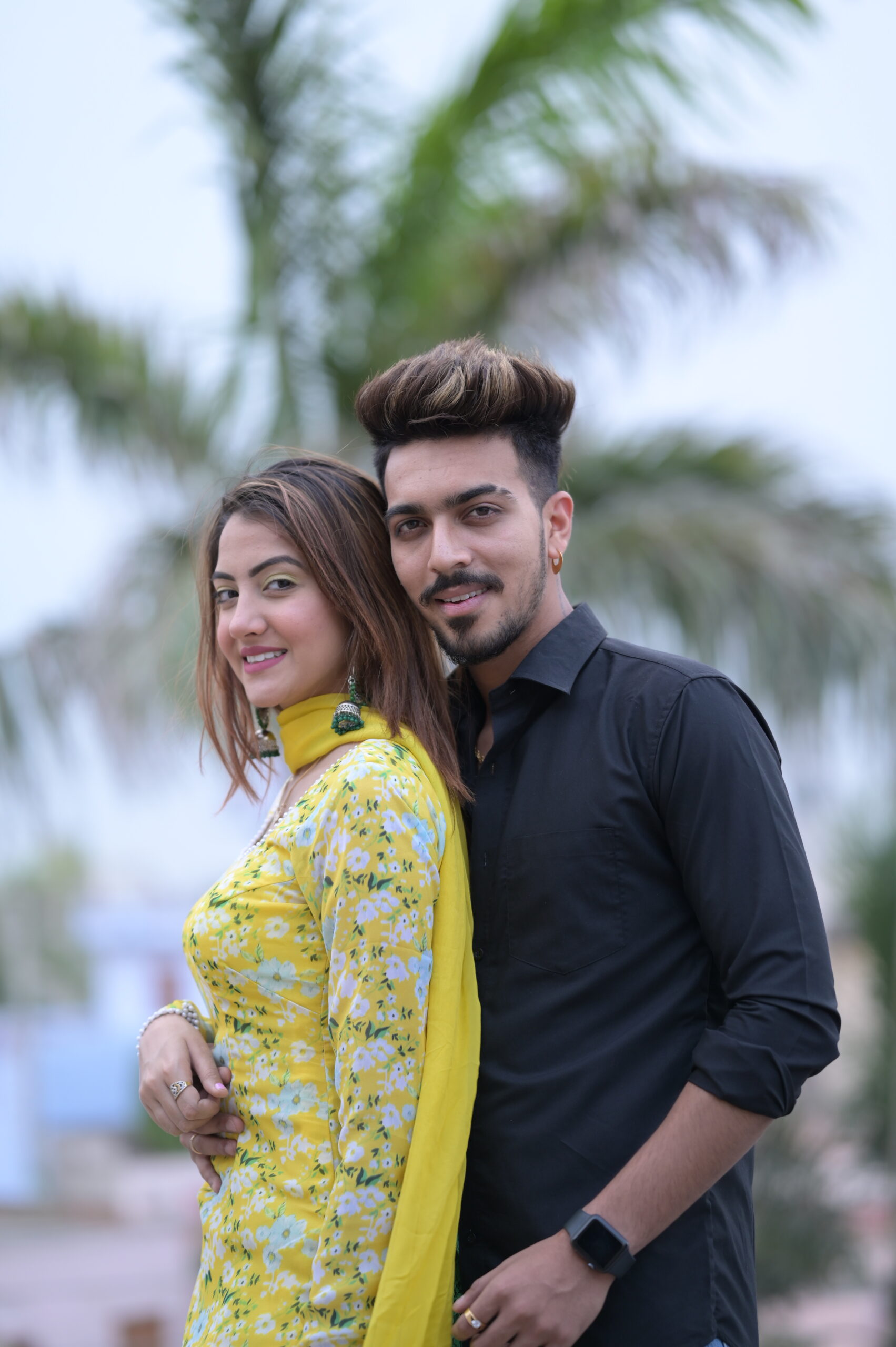 A few years ago, one would've not thought that content creation will be one of the most successful and impressive career options. But, thanks to the internet, especially social media, many artists got a chance to showcase their talent and creativity. Whether it's solo or group or as a pair, these internet stars come in every type. One pair that's winning netizens hearts are Sam Narula (21) and Reet Narula (20), popularly known as Mr Mrs Narula.
At this young age, Sam and Reet have shown to aspiring and established content creator that with dedication, quest to grow and immense creativity, one will always flourish in one work. When Sam and Reet were on TikTok, they had verified accounts with 3 and 6.5 million followers, respectively. Now, they entertain people on Instagram and YouTube. The dazzling duo has more than 984k followers on Instagram.
Soon, the content creators, aka social media influencers, will be releasing their first web show called Mr Mrs Narula. Yesterday, on their official Instagram page, Sam and Reet shared the first digital poster of their web series. They captioned it, "Official Logo of Mr Mrs Narula. Do comment on which is your favourite. We made a new channel ( Narula Vlogs ), So go & subscribe to us on youtube. Keep supporting #narulateam #narulafam." The web series will release at the end of May. They will soon join the Moj app too.
About their web series Mr Mrs Narula, the vloggers share, "It will be a light-hearted watch for everyone. People will get to see our shenanigans as the Narula couple. We are excited as it is our first web series, and we hope the audience showers us lots of love as they have done in the past. With a wonderful response to this project, we may plan some more exciting series like these."
Along with vlogging and creating exciting content, Sam and Preet Narula have released some hit songs in the past. Some of these songs are Dil Mera, Darani Jithani, Vrath, Jhidkaan, Ik Saal, Shaq, Dinner, Face Tera, Ve Sohneya, Rakhdi, Munde Patt Te, Kadar, Jatt Madde, Sherni, Feeling Great and many more.
Check out their Instagram page to enjoy their content and updates on their series – https://www.instagram.com/mr_mrs.narula/