Shyam Thakker is A Teaching Hero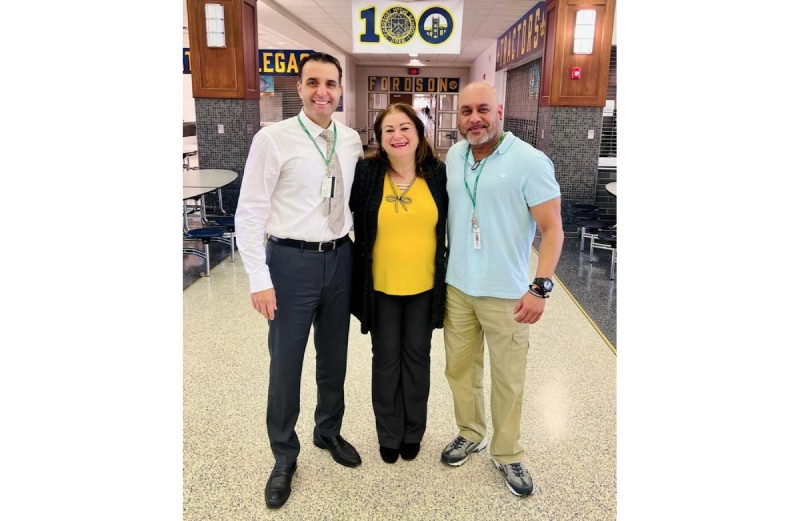 Shyam Thakker is a Kenyan-Indian who moved to the USA after graduating High School in Kenya. Moving to a new country was challenging, however, that did not stop Mr. Thakker from pursuing his dreams of becoming an educator. He graduated from Wayne State University, Detroit MI, with a Bachelors in Allied Health & Behavioral Sciences, and from Eastern Michigan University, Ypsilanti MI, with a Master's in Education and Educational Leadership. That Masters has certainly not gone to waste as he was voted the #1 Educator in North America, winning a $35,000 award for this honor.
Thakker has been a middle and high school science teacher for over 18 years, and is now a Behavior and Trauma Specialist/Consultant for Dearborn Public School District in Dearborn, Michigan. He believes that educators can do their part and work as a team in order to fix common issues amongst students. He works in The Dearborn Public School District, which is the 3rd largest district in Michigan with over 21,000 students. Their goal is to Inspire, Educate, Celebrate, and make sure that every student has an equal chance at a successful education regardless of their disability. The district implements the PBIS system (Positive Behavior Intervention System: An evidenced based-system three-tiered framework to improve and integrate all of the data, systems, and practices affecting student outcomes every day). PBIS creates schools where all students succeed.
As a Behavior Specialist/Consultant, it is Mr. Thakker's responsibility to come up with PBIS strategies to help students succeed. He works with a team which includes other Behavior Specialists, Teachers, Psychologists, Social Workers, Administrators, Coordinators, Parents, and the Program Director. According to Thakker, the success of the Special Education program is as a result of a combined team effort, along with great leadership and support from Mike Esseily, who is the Executive Director of the Special Education Program at Dearborn Public Schools, and Rola Bazzi-Gates, who is one of the Special Education Coordinators in the district. The Special Education Program in the district is amongst the top in the Nation. Mr. Thakker says that he is blessed to be a part of the Dearborn community where he can make a difference, learn from others, inspire, and help students by giving them an equal chance at a successful education. The Dearborn Public School District takes pride in its staff who always makes sure that the Students come first; Inspire, Educate, Celebrate.
Some of Thakker's accomplishments include: Main stream media WDIV Channel 4 Brag Book Award, Detroit Lions 'Champion of the Game' for his efforts with the students during the Pandemic, voted as the #1 Educator in North America 2021 by Norwegian Cruise Lines and winner of $35,000, recognized and received awards from Governor Whitmer and two different State Representatives, and Nominated for the Presidential Award in 2021 and 2022.