Shubham Says Never Give Up on Your Dreams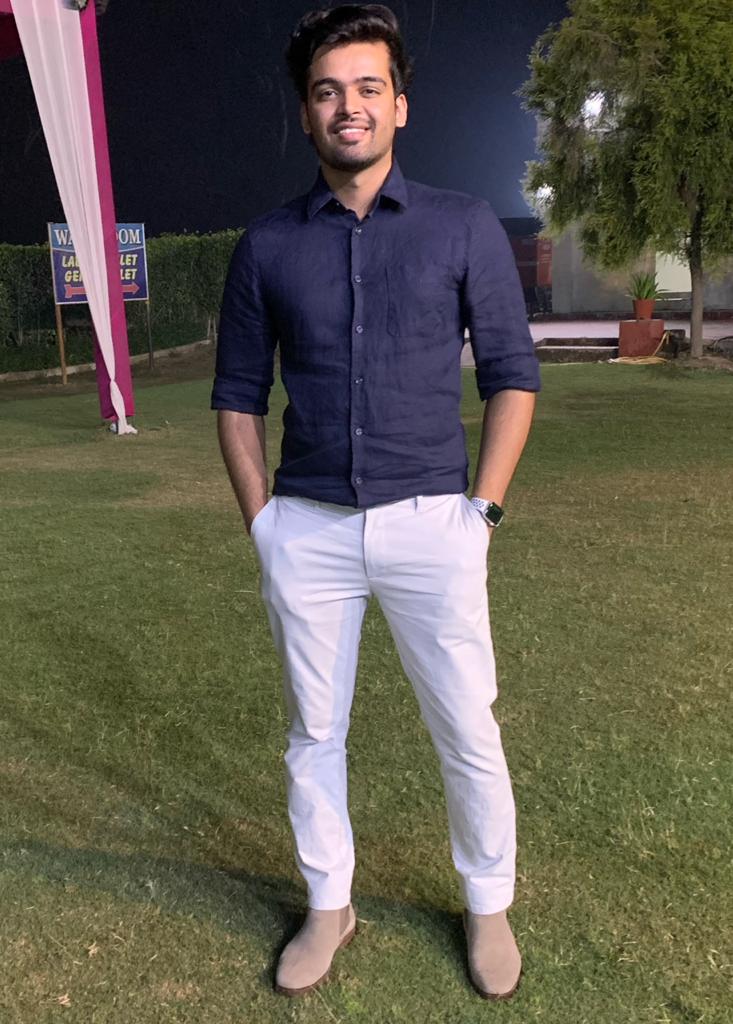 Shubham Singh Dhanda, a versatile basketball and badminton player, has an inspirational life story. Shubham as a child was highly energetic and physically active. He was a star performer in most of his school sports events at a very young age also. As he grew up, his casual liking for physical activities turned into a serious passion for sports.
Shubham was most passionate about basketball. By the age of 15, Shubham was training himself rigorously for 4-6 hours every day. Back then, he used to live in Kashmir, and as a 16-year-old, Shubham got selected for zonal matches and was later made the vice-captain of the team for the state-level championship. In the state championship, his team lost to team Jammu but based on his performance, he got selected to play for the National Tournament. Shubham's team got eliminated in the semi-finals of the 2015 National Basketball Tournament, held by the Ministry of Youth in Delhi.
In 2014, a year before his basketball nationals, Shubham was selected for state-level tournaments but was rejected for nationals. The rejection made Shubham work harder than ever, and he rested easily only when he made it to the National team in 2015.
Shubham never limited himself to the only game he knew he had the potential and passion to push himself as hard as he can. In 2014, he represented his school in inter-school sports competitions in badminton and brought back many laurels. He got selected by the Ministry of Youth for state-level badminton held in Kashmir where he won a silver medal playing against various districts from his state. His approaching board examinations exempted him from applying for Nationals.
He also participated in the Harmony sports fest which was a national competition for sports and athletics held in Gurugram in 2015. Very few students were selected for every sport from each state, and Shubham was talented enough to be selected. Basketball sadly was not part of the competition, so Shubham applied for chess and got selected after a few matches against some seasoned players in his state. He sadly did not bring a medal back home.
Life took a sharp turn for Shubham in 2016 when he shifted to Delhi for further studies and coaching. Like every other Indian family, Shubham's family too was unsupportive of him prioritizing sports overstudies and discouraged him from participating in sports in the future.
Shubham who always imagined himself playing professionally for a living realized his parents were not completely wrong. The future of sports in India was very bleak and difficult to sustain. His parents convinced him about giving up sports, and Shubham was heartbroken over losing his lifelong dream. He believed all his hard work and sweat spent on sports over the years amounted to nothing and went in vain. With a heavy heart, he moved on.
Shubham after that focused all his attention on academics. He decided to take up a more conventional career as a software engineer and started preparing for JEE. He ranked well in his first attempt, but he could not get his choice of stream, so he decided to take a drop year and prepare for a second attempt.
For his second attempt, Shubham sacrificed everything for his studies. He stopped hanging out with friends, going out, watching TV, or playing games. He did not have a smartphone until college. He gave it all for his future. Unfortunately, Shubham got dengue right before his entrance exams and had to miss them.
With shattered dreams and no hope, Shubham took admission to a private college. There he learned how the pattern of education and learning was not holistic, and he felt missing.
Shubham started playing again for his college. The long-lost passion and fire in his heart for basketball was re-ignited after he won a couple of matches. Shubham decided to take up sports again.
He is currently training himself rigorously for hours and has found a mentor. He is training hard to fulfill his dream of playing for his country and making basketball a popular sport in India. He wants nothing more than to represent his country at an international and make his homeland proud. And as a true sportsman, he knows no matter how hard things are he won't quit.