Shannon Steel: The Rising Icon of the International Banking and Finance Industry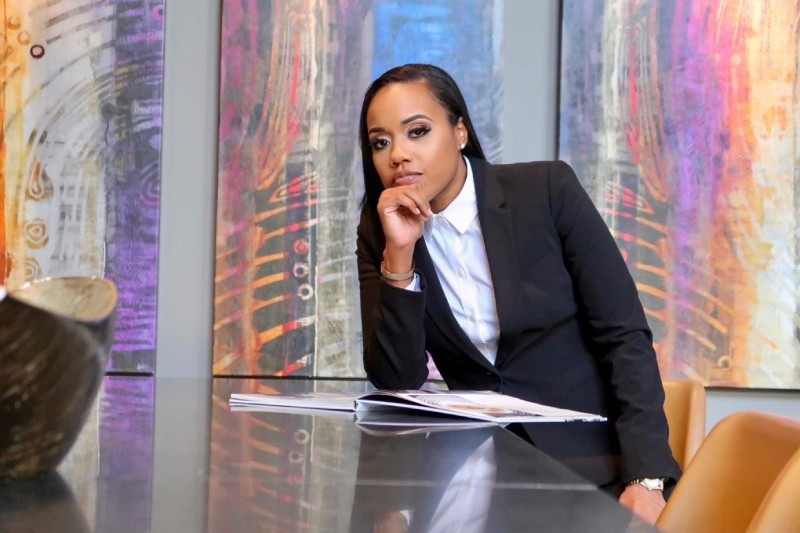 From a young age, Shannon Steel knew she was destined for greatness. Born and raised in Detroit, Michigan, Shannon attended Martin Luther King High School and earned a basketball scholarship to the University of Houston. There, she obtained her degree in Economics with honors and made the Dean's list several times.
But Shannon's thirst for knowledge didn't stop there. She went on to become a graduate of Harvard Business School Online, earning a certificate in finance. With this impressive education under her belt, Shannon embarked on a journey that would lead her to achieve a number of impressive firsts.
At just 23 years old, Shannon became the youngest stockbroker at AXA Advisors and one of the youngest in the country. During her tenure at AXA, Shannon quickly became one of the most successful brokers at the firm, winning many awards and increasing retired clients' portfolios by 15-20%. She was also awarded the General Motors account to manage and strategically invest their 401k, pension, and buyout funds for retirees.
Shannon's success continued as she solidified financial transactions and assisted with the proper allocation of funds for numerous companies, families, and businesses. She even became the mandate for BPC, the government-owned commercial bank of Angola, and helped governments in Africa raise millions for humanitarian projects. She was recently nominated to be Ambassador for Central African Republic and is currently building hospitals, schools and other humanitarian projects.
Shannon Steel is truly the embodiment of a true visionary and a leader. With her extensive experience in private banking and executive positions, she has proven that nothing is impossible when you set your mind to it. Her acquisition of a 239-room Embassy Suites by Hilton and its conversion into a Wyndham hotel is a testament to her passion for success and her commitment to excellence.
As one of the youngest female hotel owners in the country, Shannon has shattered the glass ceiling and become a trailblazer for aspiring entrepreneurs. Her achievements have not gone unnoticed, as she has been recognized with numerous awards and accolades, including the prestigious 2019 Wyndham Hotel and Resorts Developer of the Year award.
But Shannon's success is not limited to the hospitality industry. She has also acquired over $3 billion in assets through Steel Private Bank, which she founded and currently leads as CEO. Her most recent venture, a hedge fund that invests in projects with a social impact on under-served communities, is one of the fastest-growing hedge funds in the industry.
Shannon Steel has recently honored the legacy of Detroit's civil rights icon Sarah Ray by purchasing her historic house. She has a vision to transform the house into a museum and a sanctuary for the elderly, where they can live affordably and comfortably. She also plans to create a community garden on the lot, where people can enjoy nature and remember Sarah's courage and dedication.
Shannon's passion for success and her dedication to making a positive impact on her community have earned her multiple awards and recognitions, including the 2022 Beautiful Machine Magazine "Woman of the Year" and the 2021 Shero Award. Her commitment to serving her community has been recognized by Michigan Governor Gretchen Whitmer and the City Council of Detroit, and she has been elected to serve on the Finance Committee for Brenda Jones' campaign for Congress.