SENSORY INTEGRATION EDUCATION AND RESOURCE FOUNDATION (SIERF) TO HOST ANNUAL BACK- TO -SCHOOL GIVEAWAY AT KIA FORUM IN INGLEWOOD AND SPECIAL GUEST FOR THIS EVENT IS MIGUEL NUNEZ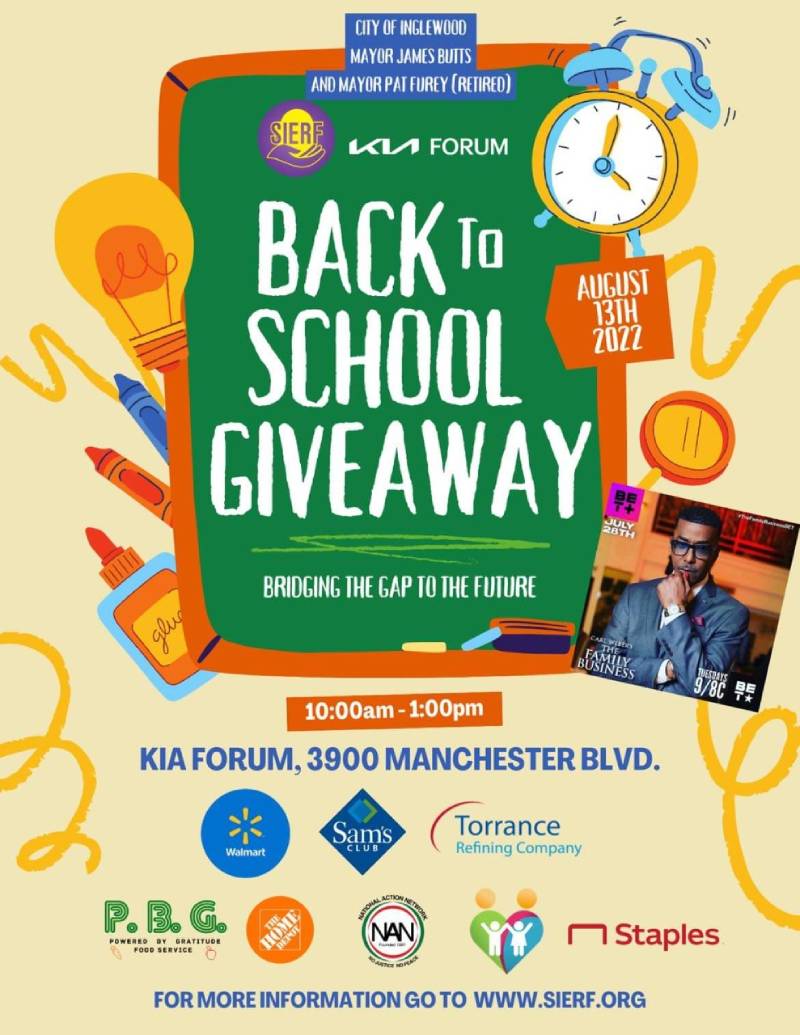 This year SIERF will host its annual Back to School Giveaway at the historic Kia Forum. Thousands of students are expected to attend the drive thru giveaway where they will receive backpacks filled with school supplies.
Most of the attendees are from single parent households. This has been a difficult year for many, inflation has made it even more challenging with families having to choose between school supplies and food says Executive Director Kathy Sutton.
The Back-to-School Giveaway will also feature, music, books and special surprises. Partnering with SIERF are the City of Inglewood, Nissan of Torrance, Walmart, Sam's Club, P.B. G FOOD Service, Home Depot and National Action Network (NAN).
Giveaway Details:
What: SIERF Back to School Giveaway
When: Saturday, August 13th
Time: 10:00am – 1:00pm or while supplies last
Where: Kia Forum, 3900 Manchester Blvd, Inglewood
The mission of SIERF is to assist parents, educators, medical professionals, peace officers and the public to understand children, adults and veterans with special needs.
Sheena Marie
Director of Communications for Sierf.org
sheena@sheenamarie.com