Second tourist boat service on the Kochi-Palaikari route is Launched by KSINC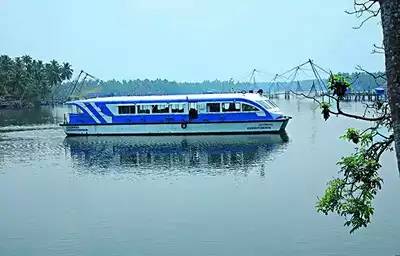 KSINC dispatches second traveler vessel administration on Kochi-Palaikari course
The city-based Kerala Delivery and Inland Route Partnership (KSINC) has sent off Cleopatra, its subsequent traveler boat, on the Kochi-Palaikari course, covering the backwaters spread over the three locale of Ernakulam, Alappuzha, and Kottayam.
The subsequent vacationer boat administration in the hallway was presented considering the sound support for first boat Michelle started administration in the passage in August. The two vessels would start administration from Marine Drive and arrive at the Matsyafed fish ranch at Palaikari in Kottayam, covering the backwaters and inland streams in transit, following which they would get back to Marine Drive that very day.
Every vessel has 100 seats, remembering 20 for the cooled segment. They were worked according to standards determined by the Indian Register of Transportation (IRS) and have all required wellbeing gear ready.
In the fish ranch, visitors can evaluate calculating, normal and pedal sailing, kayaking, and a speedboat ride. The directed financial plan visit bundle worth ₹999 per individual incorporates lunch, tea, and bites.
The visit worked by the State government undertaking can be reserved either in gatherings or individual premise. For subtleties, call 98462-11143 or 97446-01234.