Scientist Adeyemi Oduwole's DNA research reveals a long-awaited history of African Americans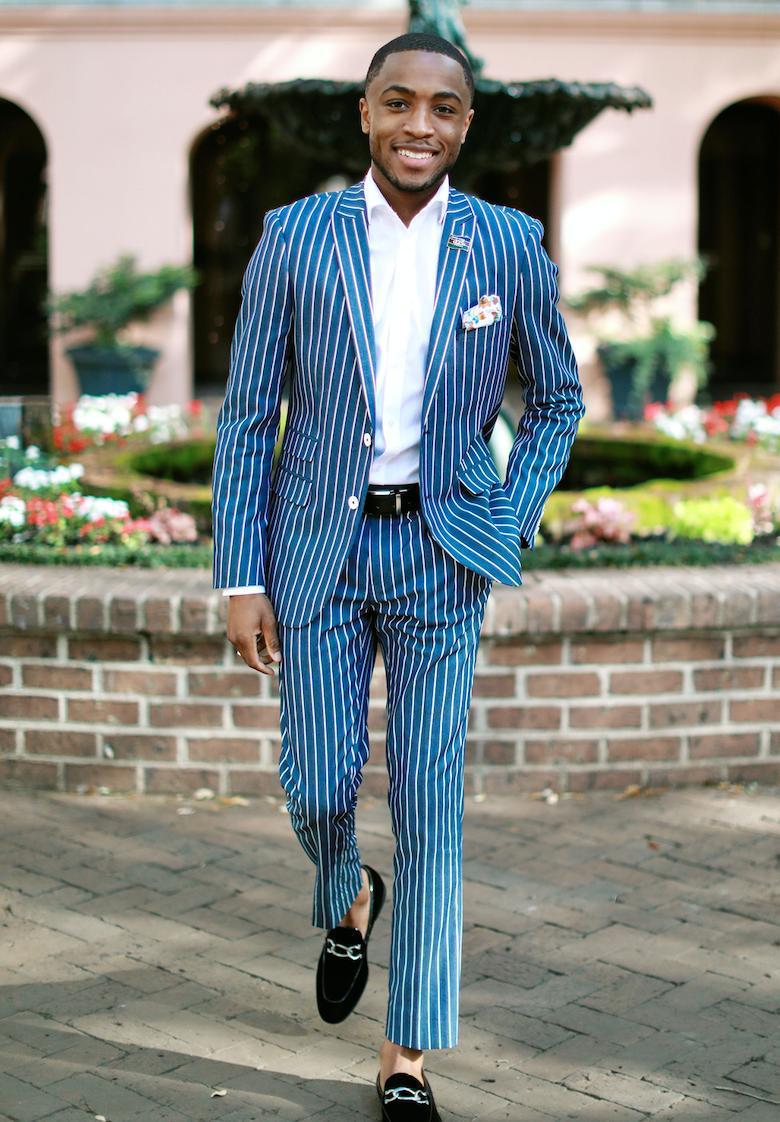 The fascinating work of scientist Adeyemi Oduwole- is undoubtedly proving to be beneficial, not only for the descendants of the African diaspora but for the greater good of the world at large.
Every human being is born with something that differentiates them from the other. Some people are great teachers, some people are exceptionally good at sports, some are straight-A students, and some are amazing singers. However, the rare breed occurs when one has a gift of more than a single endowment.
Today is a time to get inspired by such perfection, a scientist by profession, and retains a personality of being a model and an actor, a young charm- Adeyemi Oduwole.
Adeyemi Oduwole is a young scientist who made all his lovely childhood memories in the most populous city of the United States, New York. He has upgraded his roots as the son of Nigerian immigrants and has a close connection to the West African nation and his family.
At a very young age, this multifaceted personality of Oduwole has so far accomplished fame and name amongst this era of the 21st century. Oduwole's National Geographic funded research at the University of Pennsylvania collaborates with the Gullah Society, on the Anson Street Burials Project. He examines the genomic diversity and genetic ancestry of Charlestonians of African descent to conduct ancient DNA analyses that will add to archaeological research already completed to help learn more about the individuals buried at the site in the historic Charleston district.
From working as a Researcher, Contributor, and Explorer for National Geographic Society to completing research projects with NASA during the 2017 Solar Eclipse, Oduwole, is one of very few from his generation has made his presence known in the scientific world at such a young age.
Being a knacky bard since the tender age, Oduwole never got his feet behind while participating in acting and modeling shows. While entering the phase of adulthood at 18, he rose to awareness as a model in Charleston Fashion Week. Further, he received a bulk of opportunities in fashion and acting, but regardless his love for science never got off the ground.
When Oduwole reached his senior year in the College of Charleston, he was paid tribute and won the award for "College of Charleston Outstanding Student of The Year."
Due to his vast knowledge and relationships establish throughout the scientific world, many of the proceeds Oduwole has made through projects have reinvested into further research in numerous fields. Causing minimal financial gain but has contributed to successful relationships, Oduwole has fostered to grow his brand further.
His further accomplishments include when he was nominated for the " FORBES list- 30 under 30, where the young, creative, and bold minds on this year's list are proof positive that the future will be new, exciting, and profoundly different. These entrepreneurs are teaching viruses to fight cancer, developing technology to help astronauts breathe on Mars, and creating strings of hit songs that fuel our daily playlists, and that's just a few. Harnessing expert community, robust reporting, vigorous vetting, and the world's top investors and entrepreneurs' wisdom, they evaluated more than 15,000 nominees. The final product: 600 revolutionaries in 20 industries changing the course— and the face— of business, technology, science, and society.
Talking about his fresh hold on's, Oduwole is currently attending the Icahn School of Medicine at Mount Sinai Graduate School of Biomedical Sciences at Mount Sinai in New York, with career goals in his research in genetics and as a medical doctor.
Oduwole's untiring devotion towards his passion for science encourages every following to work their labor hard and achieve every damn entity and make their fortune.
Readers can stay up to date with Adeyemi Oduwole on his Social Media:
http://www.instagram.com/adeyablo
https://twitter.com/adeyablo