Saqib Butt Making Waves inthe Asian Region with PK Food Company
With the increasing demand for frozen food products, it is no surprise that the market share of frozen, value-added products has palpably risen within the Asian region. More people are opting for ready-to-made products as they are hygienic, convenient, and easy to make. One doesn't have to spend hours preparing a specific dish or snack. Just head over to the nearest store, grab your favorites and prepare them in a matter of a few seconds.
So, how, is a renowned company like PK Meat & Frozen Food, currently under CEO, Mr. Saqib Mehmood Butt making waves in the Asian region with its products?
PK Meat & Food Company, by Saqib Butt, is the only frozen food company that is offering ready-to-cook and partially cooked flavorful delicacies, available in Mutton, Beef, and Chicken. The frozen food products by PK Meat are recognized throughout the whole Asian region for their superior quality. Not only is the company dedicated to maintaining and delivering the highest quality of its products. But also, each step of their operation is geared toward continued access to livestock resources. This way, they are able to carefully manage the livestock.
They are renowned in the industry for being a responsible company to whom sustainable development is a vital part of their everyday operations. With the help of a highly skilled and committed workforce, they take all the necessary steps to lead the frozen food industry on a sustainable path.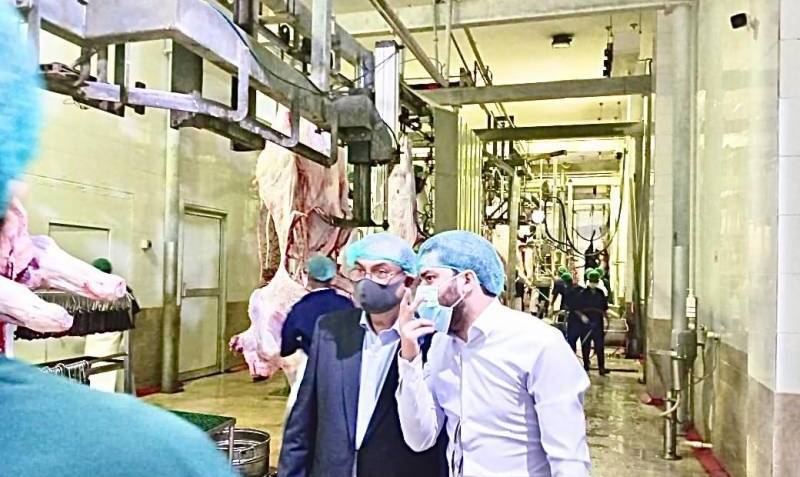 In a recent interview, Saqib commented on how keen they are on supporting the environment and what their future plans are for the company,
"Currently, the frozen food market of Pakistan is roughly around 2000 MT / Month and the estimated sales number of such is around 0.7 to 0.8 Billion PKR. In the coming 5 years, I see a few new players entering the market, I also see the market growing by a minimum of 5%, and many opportunities to make a good number are insights. The growing trend for environmental friendliness is that we are keen on finding better solutions and replacing paper. For example, in one of our products we have replaced plastic with a biodegradable material that appears to be plastic but is not plastic. However, at present, we use cardboard packaging, and some of our products are packed in plastic but we are aiming to be more environmentally friendly in the near future."