San Antonio Spurs' season-best 3-point shooting did in Bucks, 126-104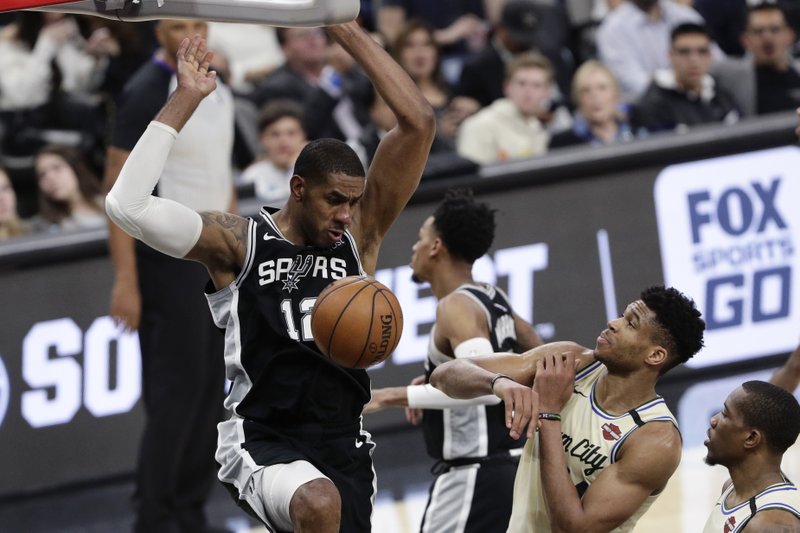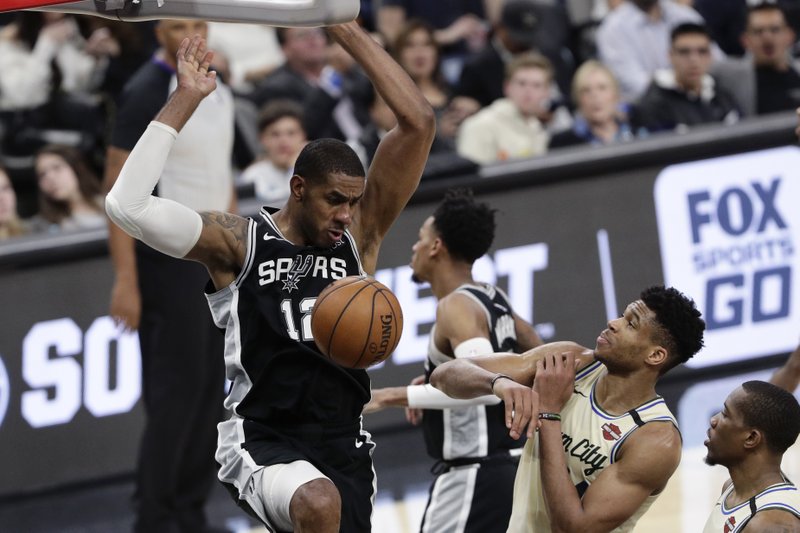 DeMar DeRozan had 25 points and the San Antonio Spurs had a season-high 19 3-pointers to beat Milwaukee 126-104 on Monday night, Jan. 6, snapping the Bucks five-game series of wins.
Patty Mills included 21 points, remembering 6 for 10 for 3-pointers, for San Antonio (15-20). LaMarcus Aldridge and Rudy Gay included 18 points each.
The Spurs completed 19 for 35 on 3-pointers and shot 51 percent overall.
Giannis Antetokounmpo had 24 points, 12 bounce back and eight assists for Milwaukee and Donte DiVincenzo included 16 points.
The Bucks, whose last misfortune was Dec. 25 at Philadelphia, keep up the league's best record at 32-6.
Milwaukee vanquished San Antonio 127-118 on Saturday at home however couldn't keep up its initial force in an uncommon home-and-home, consecutive games.
Milwaukee opened the game with three straight 3-pointers yet San Antonio went on a 13-4 run in taking its first lead at 15-13. DeRozan blocked Antetokounmpo layup during the run, tying up the 6-foot-11 forward as he passed through the path and compelling a jump ball.
Seven players would score in the first quarter for San Antonio, including nine by DeRozan.
The Spurs lined that up with 38 points in the second quarter, their most elevated aggregate in that quarter all season and third-most elevated in any quarter.
San Antonio was 12 for 20 on 3-pointers in the first half in building an 18-point lead and tying a franchise record for the most 3s in any half.
Mills proceeded with the dominance in the second from last quarter, constraining a defensive switch on Robin Lopez by driving the path, sprinting to the 3-point line, faking a drive and afterward hitting a step-back 3 over the 7-footer to give San Antonio a 91-79 lead with 22.5 seconds remaining.