Ryanair Pulling Boeing 737 MAX 10 Plug on Negotiation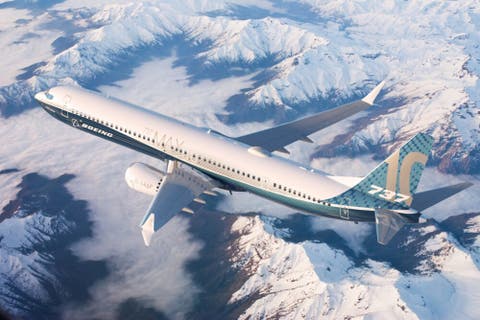 Ryanair's long-running negotiations with Boeing for its largest narrow engine, the 737 MAX 10, have stalled. In a statement today, the European low-cost carrier indicated that Boeing would not lower its price enough to meet Ryanair's needs, and therefore pushed for discussion.
MAX 10 negotiations over
Europe's largest low-cost airline, Ryanair, today said it would no longer negotiate with Boeing for the 737 MAX 10. Was eager to secure something.
In a statement, CEO Michael O'Leary said,
"We are disappointed that we have not been able to reach an agreement with Boeing on the MAX10 order. However, Boeing has a more optimistic view of aircraft pricing than we do, and we have a disciplined record of not paying too much for aircraft.
"We have an adequate order pipeline that will allow us to grow strongly over the next 5 years with the Boeing 737 fleet, which will grow to more than 600 aircraft and enable Ryanair to take advantage of the fantastic growth opportunities emerging across Europe. While recovering from an epileptic seizure.
"We do not share Boeing's optimistic pricing approach, although it may explain why other major Boeing customers, such as Delta and Jet 2, have been placing new orders in Airbus instead of Boeing in recent weeks."
Ryanair has orders of 210 MAX 8-200 which will be delivered from now till 2025. This will bring Ryanair's total fleet to more than 600 aircraft, with a capacity to fly 200 million passengers a year.
However, the airline was discussing a second order with Boeing for the 737 MAX 10 – the largest of Boeing's new generation of narrowbody. It was thought that the order would be for a maximum of 200 aircraft, but it appears that Boeing could not bring low-cost airlines to a favorable level.