RUDY TREMINIO – SETTING AN EXAMPLE OF NEVER GIVING UP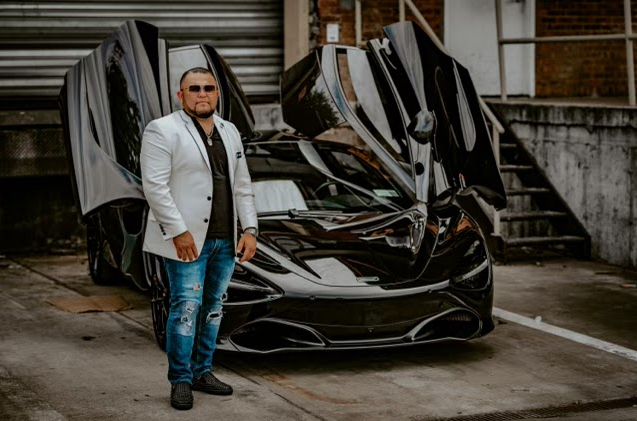 Buying a car is everyone's act of interest. Car lovers are fond of buying their dream car whenever the new models are launched. However, some people aim to buy their first car with all enthusiasm. In both conditions, the customers expect to get the best car within their range. They aim to deal with the dealer or salesperson who can understand their objectives and help them get the best car possible. Finding a reliable salesperson is a daunting task. But when people deal with the right dealer, it creates a great customer experience. Automotive entrepreneurs like Rudy Treminio are a true example of what a car dealer, entrepreneur, or sales manager should be like. These professionals not only sell a large number of vehicles but also save unmotivated customers and help them buy their dream car with a valuable customer experience.
With more than a decade of profound experience, Rudy Treminio has studied the automotive industry deeply and gained great success. Although Rudy had terrible past suffering from poverty, he succeeded in the industry while selling significant numbers of vehicles and ensuring effective customer relationships.
Due to his relentless effort, positive attitude, and strong motivation, Rudy has achieved major business goals in his years of experience in the automotive industry. There is no such thing as good luck or bad luck, and Treminio is a true example. No matter how many challenges he had, he stayed dedicated to his work and reached the heights of success. All he did was learned new skills at every stage of his experience and never gave up on his dream of being a successful entrepreneur. Rudy Treminio is also known as El Patronn. He defeated all his fears, fought against all the odds, and became a Managing Partner/General Manager of a prominent automotive company, Brooklyn Mitsubishi. Treminio believes that one needs to change the game to beat the odds. There is nothing impossible, and Rudy set the example that belonging to a high-profile business family is not necessary to make a prominent name in the business industry.
Most times, when things do not go well or according to the plan, people choose the option to surrender, knowing the fact that nothing can be achieved without effort. On the contrary, some people like Rudy Treminio succeed in life despite facing enormous challenges and bad days because the word surrender doesn't exist in their practical life dictionary.
Born in El Salvador, Rudy A Treminio lived in desperate poverty in his early years. From suffering from poverty in El Salvador to becoming a successful automotive entrepreneur in New York, Treminio became a game-changing example for the upcoming generations. Considering his tragic past, anyone would think he should have been a failure. He moved to the United States as a rebellious teen against his will. He was unmotivated and unskilled to start a successful career in the U.S.
Rudy began his professional career journey as a sales representative and worked passionately in his twenties. Although he struggled with alcoholism, which negatively impacted his personal and public reputation, he didn't give up and pursued his career in the automotive sales industry. The comeback was not easy, but with a positive attitude and firm belief, he defeated all the odds to improve his life and develop a better future for his family.
El Patronn studied his high school education from 1997 to 1999. He started his professional career journey in 1998 when he joined City World as a General Sales Manager; he developed his sales skills and gained experience till 2007. Then, he started working as a General Manager at Jersey City Ford Lincoln Mercury in 2008. He worked in that company till 2013 and then realized to start his own business. He founded Kingz of Cars and soon became a successful automotive entrepreneur.
As of today, El Patronn is the General Manager/Managing Partner of Brooklyn Mitsubishi. Throughout years of experience, Rudy has sold more than 36,000 vehicles. His profound knowledge in the industry has made him gain expertise in selling automobiles while ensuring customer care service. He is also the CEO of a business App, Associates, LLC. As an author, Rudy has published his book, Game Changer, through which he shares his success stories about how an individual can reach the heights of success when they decide not to give up no matter how hard the situation gets.