Roma Jani expresses her desire to walk in India's biggest fashion week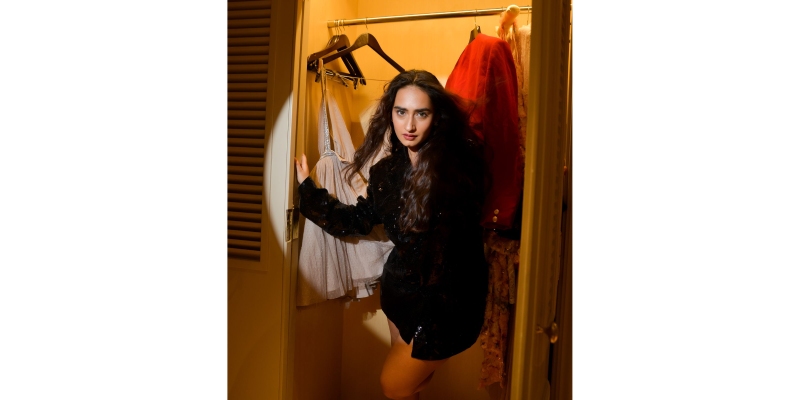 Fashion shows, beauty pageants, didn't we grow up showing our utter excitement for these events? While several fashion enthusiasts are complacent about being social media stars, many of them wish to go beyond that threshold. And Roma Jani is one of them. She is already admired as a style icon in the online space, but she also wants to get into the offline glamour world.
Roma Jani started her career over five years ago. Seeing her proclivity for fashion, the influencer has always aimed to carve a career in the glitzy world of vogue. Sharing her deepest desires and future goals, here's what Roma Jani said: "I wish to be a part of the country's greatest fashion event. It would be a zenith of achievement if I could walk on the ramps of fashion weeks that are gazed at and idolised from across the country, like Lakme Fashion Week and Wills Lifestyle India Fashion Week."
Roma Jani knows a thing or two about being a true fashion blogger. She not only styles the outfits in an impeccable way but also conks out the right mood with every look she creates. Once you start checking Roma's Instagram reels, you will end up following her… so commendable is her style sense.
Whether it's traditional or western, you will find Roma Jani carrying her outfits with sheer elegance and charm. She is one of her kind and her pictures say that. Adding more to her future goals, Roma Jani said, "I would love to keep working with the brand that I adore, and besides that, I also aspire to start my own fashion line. It would be astounding if I could bring all my conceptions of fashion to bear on enhancing the wardrobes of others."
In these blooming years of her career, Roma Jani has already worked with various brands like Dior, Kazo, OPI, YSL, Aldo, Loreal, Daniel Wellington, Kama, Biba, Shein, Nexus Seawoods, etc. She also always heeds the lessons of continuity and dedication, which urged her to transform from a fashion lover to a treasured influencer.