Ricardo Perez Energy Barbershop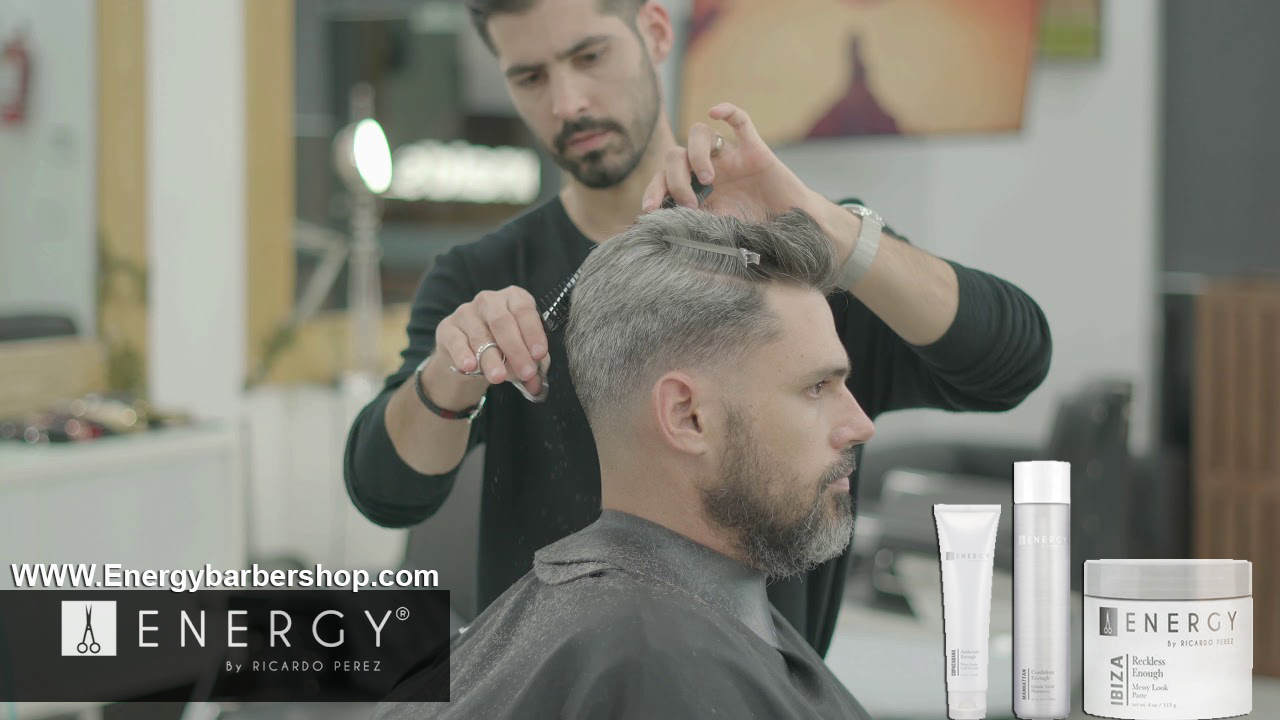 Ricardo Perez is a famous and professional barber in Miami (2901 SW 8th St #202, Miami, FL 33135, United States). He was born in Havana, Cuba October 18, 1988.
He's been extremely talented since his childhood which encouraged him to embark on his career at the young age of 19 years old. In 2016 Ricardo opened the doors to his very own barbershop "Energy Barbershop" which was an instant success.
He is an expert barber and stylist, Ricardo injects creativity, passion, and innovation into every masterpiece he creates. Specializing in classic haircuts, he carefully balances precision, movement, and proportions to create an impossible to ignore look for every client. Drawing his creative inspiration from high fashion, art, and human nature, Ricardo's cuts are unique and have a subtle fusion of classic and modern that epitomizes the qualities of a gentleman, his procedures completely avoid any kind of hair damage. Sophistication is his motto.
Ricardo Perez is a Miami-based hairstylist who is known for his modern fashion sense and brilliant art. His perseverance allowed him to transition himself from an unknown barber in Miami to a nationwide popular hairstylist in a matter of a few years. His personal and professional life is a very inspiring journey. Ricardo founded Energy Barbershop in Miami which provides hairstyling services along with many hair care products that cannot be found anywhere else. Many local celebrities and prominent personalities like Alberto Marrero, Rene Cano (Bull Nene), Lucas Jaramillo, Mariano Puerta, Bruno González, and other public figures trust in Energy barbershop to provide them with a top-quality look; Energy Barbershop is amongst the top 10 hairstyling salons in Florida.
According to Ricardo the reason why his brand is called "Energy" is because it represents a reaction that comes from within. People often underestimate the value of grooming. It doesn't just change your look but also gives you a huge confidence booster. When you are well-groomed, a surge of Energy overpowers you and makes you feel undefeated and invincible. In simple words, you are always ready to take on any challenge with just a perfect hairstyle.
When it comes to hairstyling, there is nothing better than a classic look. You can never go wrong with the look of a proper gentleman. Energy Barbershop has its line of hair care products such as – COPACABANA, IBIZA, MANHATTAN, POSITANO, etc. Energy by Ricardo Perez. Haircare products (Energy Barbershop HairCare Products) are popular in the USA due to their efficiency to avoid any kind of hair damage. Energy Barbershop is ready to go nationwide and we might see a barbershop chain in the USA. Ricardo Perez continues to work on his passion and still believes in improving himself to set new goals and standards in the barbering industry. It is without a doubt that the name Ricardo Perez has become a renowned hair styling brand in Miami. You can learn more About Us