Recruitment Mantra Launches Toll-Free Number for a Smooth and Cost Free communication to Solve Hiring Process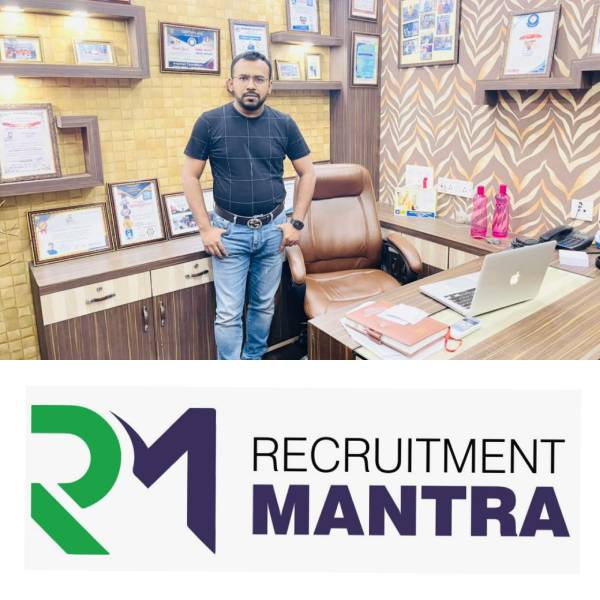 Many believe that the introduction of the Internet will decrease the importance of human force in the work scenario. But, many aspects of humans, especially creativity, cannot be replaced by AI intelligence. More than ever, companies need human resources to take their businesses to the next level. They need people who can come up with innovative ideas and contribute to the growth of the company. Nevertheless, a lot of energy goes into the hiring process. The companies need to invest time, energy, money, and resources to conduct the recruitment process. However, the Recruitment mantra has introduced various methods to make the whole process easier. One of their newest launches is the Recruitment Mantra Toll-Free Number.
Recruitment Mantra is one of the most significant and considerable staff and recruiting agencies in the country. Moreover, it is also considered one of the top placement consultancies in Kolkata. Recently, they have launched a Toll-Free number, '1800-572-4510', to ensure better, smooth, and cost-free communication with employers and job seekers. The company aims to help its clients achieve their required workforce to accomplish their business objectives. The motive of this Toll-Free number is to make the hiring process simple. This method is way more beneficial for the clients looking to hire people for specific jobs. There are circumstances when you need some people for a particular task, and then you do not need them anymore. So, hiring some people for one assignment or a few is troublesome. It takes a lot of time for the companies to hire employees as they have to advertise, conduct interviews, etc. Moreover, it is also difficult to find people who are willing to work for days or hours. Recruitment Mantra solves this problem for you. You need not stress about the hiring or worry about where you will find clients on such short notice.
The Toll-Free number will help you find the right employees who fit your specific job description without a hassle. In addition, they ensure that your communication is not disruptive and that the entire process happens smoothly for you. Till now, all the schemes and campaigns launched by the Recruitment Mantra have been successful and useful for employers. They describe the agency as one of the best things that could have happened to their businesses.
Recruitment Mantra introduced the Toll-Free number to help agencies establish effective communication with potential employees. It has made the hiring process a lot more efficient and not complex. The agency wants to help the new and upcoming business find manpower that is the right fit for their services and operations without spending too much money and effort in the hiring process.