Recently Viral 'Hustle Inspires Hustle' Podcast by Alex Quin streamed more than in 95 countries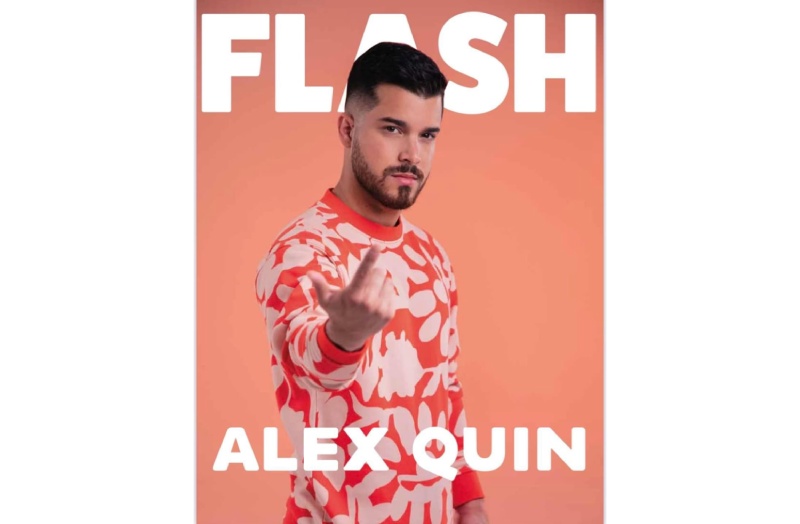 Recently we interviewed a man whose podcast Hustle Inspires Hustle is heard globally. We are talking about Alex Quin who is a well-known personality today. Quin's podcast Hustle Inspires Hustle was attended by many guests including Andy Frisella, Neil Patel, Grant Cardone, Randi Zuckerberg, and Olivia Ormos Alex's podcast is available on Amazon Music, iHeart radio, Pandora, Spotify, Google Podcasts, and Apple Podcasts.
Alex's podcast "Hustle Inspire Hustle" is just one aspect of the company he founded and continues to operate. The company aims to provide tools and solutions for entrepreneurs, including access to a wide variety of experts, along with resources for networking and better organisation.
Quin's entrepreneurial spirit led him to take an educational approach for his first podcast, "Hustle Inspire Hustle" . Listeners are provided with a wealth of knowledge – an invaluable asset for those starting or navigating a creative career. What sets Quin's interviewing abilities apart, however, is the way he builds a complete picture of his guests. Broaching questions like personal background, and predictions for the future of the music landscape – this host isn't afraid to delve a little deeper.
Alex has collaborated and partnered with several brands such as McLaren, Microsoft, Puma, VaynerMedia, RichMusic, Manychat.
That's not all, Alex Quin is a Full Stack Digital Marketing Expert and Global Keynote Speaker. He is the Founder and Chief Marketing Officer of UADV Marketing – a member of the Forbes Agency Council for the Entertainment, Fashion, and E-Commerce Industries. Alex and his team specialise in growing million-dollar brands through strategic partnerships, content distribution, and affiliate and performance marketing.
In Autumn 2021, Alex Quin will also cover the official release party for Faruko's "La 167" album in Miami, and host The WomenUp Project, a red-carpet event hosted by RichMusic in Miami in March 2022. Educate, empower, support, and educate on the value of equal opportunities for women in the music industry.
Alex Quin loves several music genres like hip hop, lofi and Latin music. He's interviewed artists like Luis Fonsi, Zion y Lennox, Natti Natasha, Delex, Jay Wheeler, Rike Music, and others.