RAPPER RO HARDY – Bringing revolution in the music industry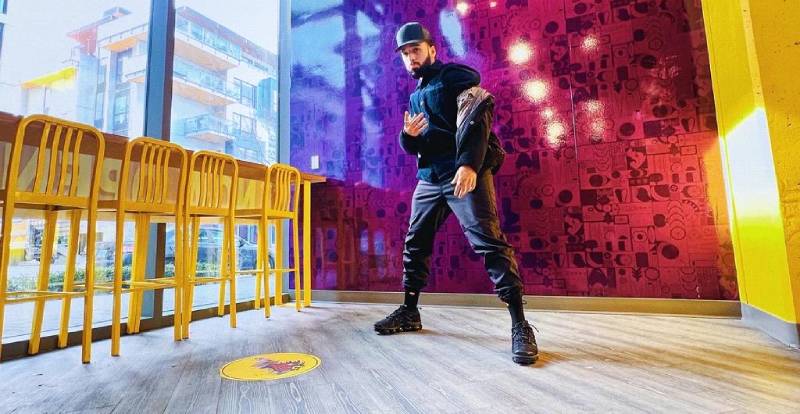 The music industry is evolving with the era and taste of the new generation. From slow reverb LOFI songs to fast and electrifying rap songs, one will find everyone with new and different tastes. One of the prominent rappers and composer RO HARDY has understood the likes and dislikes, through which he is composing songs that are completely innovative and attention-grabbing.
Born and bought up in New York, USA. RO HARDY has kept ahead himself of the fraternity, particularly with the energy he plays with. He is consistent with his individuality and guarantees that the crowd remains engaged with his skills, each time dishing out foot-tapping music with effortless ease
Even before what he was about to present the world officially, his followers were on high alert, following, keeping track and showing the craze that not all singers receive at the start of their career. He has about 4000 followers on INSTAGRAM already and it would not be long before RO HARDY climbs up the ladder of success.
For all that you feel, is the power of music, a life which is indistinct and away from all the lies. A life which brought me closer to me and closer to a world which gives me an ultimate feel of completeness," says RO Hardy. For him, music was just a way to express until he realised that he possesses a gift that is meant to be shared along with the world.
He didn't have the much equipment or even a proper gear to make music with, nor he had a phone so that he could even record his voice or stuff like that but he believe that a person is the production itself..
He has been inspired by many rappers like- J COLE, JAY Z, MICHAEL JACKSON AND KOBE BRYANT.
In the journey of his career, when he achieved the first milestone of getting his very first job, he saved the money to build up his own studio where he could rap song, which shows his dedication towards the aim which he has set.
His upcoming project includes 3 singles, 2 EPs and 1 album which will be coming very soon.
For more details-
Check out more on his Instagram handle
https://instagram.com/rohardyy?r=nametag
Twitter account- @rohardyy.