Rap Star J-Wils releases Summer Anthem: "DON'T RUSH"  – A Sexy Afrobeats Playlist Hit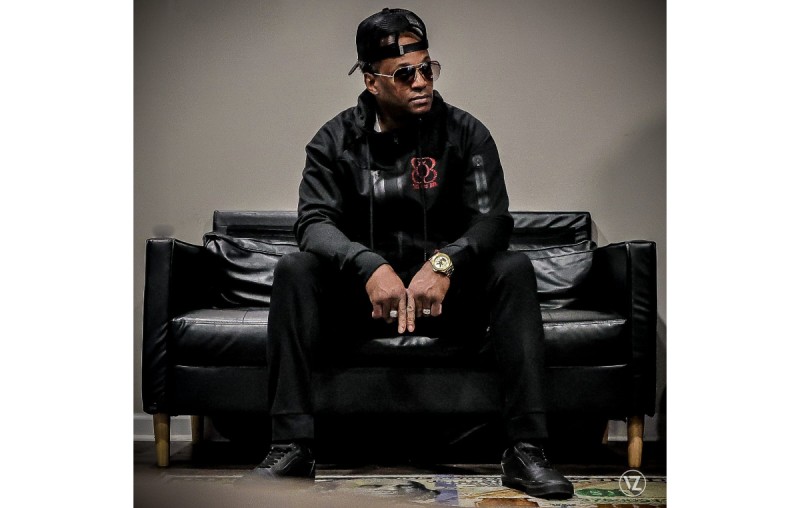 Jun. 10th, 2023 (New York, NY) – For immediate release, rap star J-WILS unveils his newest sensational summer anthem: "DON'T RUSH". A sexy and captivating mix of slow Afrobeat and Afroclub influences. Available now via streaming services such as Apple Music, Spotify, SoundCloud and others.
J-WILS' reputation for exceptional lyrical and production style continues to grow, and "DON'T RUSH" adds to his expanding musical catalog. As his highly anticipated summer anthem, it showcases his ability to connect with diverse audiences, earning him a dedicated fanbase eagerly anticipating each release. The song masterfully combines Afrobeat and Afroclub sounds, incorporating nuanced elements of Afrofusion Flava, resulting in a captivating blend of genres. With its timely arrival, "DON'T RUSH" is set to become the ultimate soundtrack for the sizzling summer season, creating an unforgettable musical experience.
"DON'T RUSH" showcases J-WILS' versatility as an artist, as he seamlessly blends the sultry slow vibes of slow afrobeat with the energetic rhythm of Afroclub music. The song boasts a mesmerizing tempo that invites listeners to sway to its infectious rhythm and surrender to its irresistible groove.
With an understanding of his diverse fanbase, and with a particular focus on his female listeners, "DON'T RUSH" features a relaxed and seductive soundscape, "DON'T RUSH" creates a captivating atmosphere that is perfect for hot summer nights and late night gatherings. J-WILS' smooth and melodic delivery perfectly complements the laid-back yet exciting vibe of the track.
While J-WILS has consistently impressed with his previous songs like "IT'S YOUR BIRTHDAY" and "Vibe With You", his latest single "DON'T RUSH" reached new creative heights. White "IT'S YOUR BIRTHDAY" showcased J-WILS' ability to create addicting party tracks and "Vibe With You" made evident his skill in crafting smooth, melodic vibes, "DON'T RUSH" brings a fresh and invigorating energy to his discography. The fusion of slow Afrobeat and Afroclub influences in "DON'T RUSH" sets it apart.
As summer approaches, "DON'T RUSH" arrives at the perfect moment to enhance the season's festivities. Whether at beach parties, poolside get-togethers, or late-night club scenes, J-WILS' latest offering sets the mood for unforgettable moments and creates a vibrant backdrop for summer celebrations.
"DON'T RUSH" will be available on all major music platforms just in time for the summer season. Prepare to surrender to the irresistible rhythm and immerse yourself in a sonic experience that effortlessly blends cultural influences and summer vibes.
Follow Hip-Hop Star J Wils at:
https://jwilslive.com/ — J-Wils' Official Website
https://www.youtube.com/watch?v=kNpl6DDNN2c&ab_channel=JWils — J-Wils' "Vibe With You" Single
https://open.spotify.com/track/02PAKuUp2A9t6SkMFgBS79 — FAT JOE & TERROR SQUAD "My Kinda Girls" Produced by J-Wils
Official J Wils Instagram: @jwilslive (https://www.instagram.com/jwilslive/)
YouTube: https://youtube.com/watch?v=rUGumqZwCCk&feature=shares
Spotify: https://open.spotify.com/artist/5Mdb1rkGFN50vwQFrmJyH5
Facebook: https://www.facebook.com/jwilslive/
Media Requests: Contact J Wils at lasmouve@gmail.com