Raimondo Rossi is inspiring thousands with Men's Fashion and Photography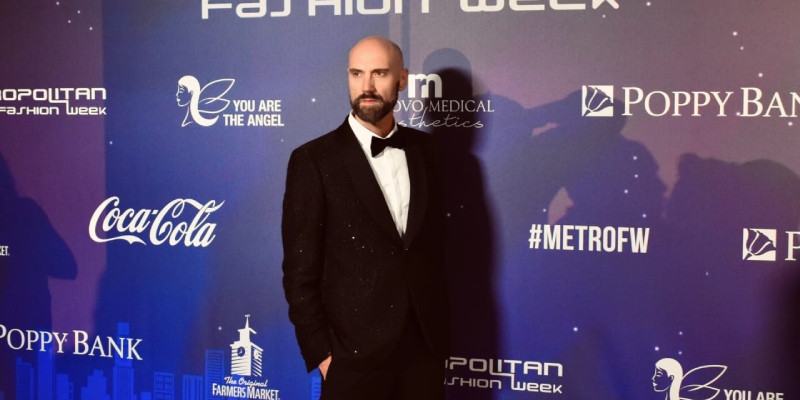 To succeed in the world of fashion, one needs talent, time, ability, and work. The fashion industry is incredibly vibrant, and many emerging artists significantly impact millions of people.
Limitations no longer constrain these artists; instead, they experiment with new methods, impacting millions of people through social media and fashion events. One of these artists is Raimondo Rossi.
Celebrity Raimondo Rossi is among the Hollywood A-listers at fashion shows. Ray Morrison, a pseudonym for the Italian artist Raimondo Rossi, was a prominent figure during Hollywood fashion week. Metropolitan Fashion Week and Los Angeles Fashion Week (@LAFW) were the events in the city this week; both were rebuilt and restructured at the lovely setting of the Lighthouse in Hollywood.
Several fashion presentations were scheduled, including gala evenings for LA Fashion Week and Metropolitan Fashion Week at the "West Hollywood Edition" Hotel and Los Angeles City Hall, respectively. Italian artist Raimondo Rossi was undoubtedly one of the most stylish and anticipated celebrities at the gala and events. He appeared on the Los Angeles City Hall Red Carpet in an eye-catching Armani tuxedo and at LA Fashion Week in a Gucci suit made of green and purple velvet.
He is a fashion editor and photographer named a "guy to watch for style" by publications like NZZ, GQ, and Compulsive Magazine, which has him on the cover and is currently available on newsstands all across the country.
He works on developing and overseeing services for famous individuals who wish to participate in photo and video shoots that are distinct from the typical fashion editorials, which are fiction-filled and fail to capture their actual selves. In essence, He produces services that fall between the arts and fashion.
He is in charge of the photography's direction and the models' style, and his mission is to elevate fashion. He is ecstatic by the positive feedback he has thus far gotten and the publishing of his works in magazines like Vogue and Rolling Stone.
We want to remind you that there are still three more days of events in Downtown Los Angeles with additional designers, even if official films and photographs from the events are still being released.
The third organization, however, will be distinct from the first two. The renowned Georgian designer Machabeli also produced an outfit for the artist Raimondo Rossi to wear for the last evening, mixing gray and brown tones in a simple and elegant pattern.
In contrast, Fox television attended Metropolitan Fashion Week with its top reporter Devine, and the most significant trade publications, including Paper magazine, WWD, Forbes, and many others, attended LAFW. Italian fashion was also present for a report on the newest Hollywood and international fashion suggestions through editor and artist Raimondo. Raimondo also unveiled his most recent picture book, "Two Years with Fatima."