Purr-ponderance of Evidence: ChouBox a Winner!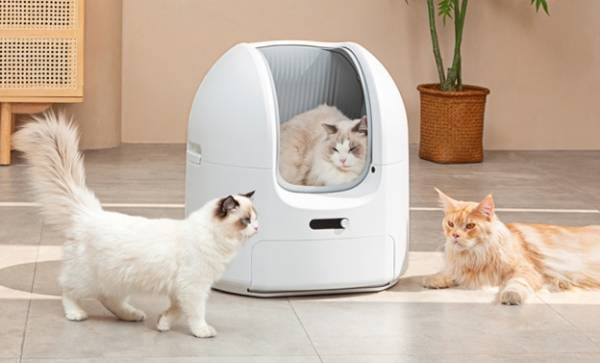 As a couple of electrical engineers, it's not surprising that we take pride in our gadgets. We shop for tech the way other people look at real estate, touring the materials, evaluating the mechanics, and scrutinizing electrical circuits. We're looking for innovation, quality, durability, reliability, and good value. The best tech makes our life so much easier that once we have it, we don't know how we lived without it. This month's awesomeness award goes to ChouBox, a smart, self-cleaning cat litter box. If you're a cat owner who's fed up with the stench of litter and the unpleasant daily scooping routine, here's some pawsome information.
ChouBox's genius is its vertical drop path that clears away clumped litter waste nearly twice as fast as its competitors. It eliminates odors by whisking feces into a hidden 10 liter sealed chamber. Unlike other models that mask smells with disinfectant sprays or ineffective carbon filters, ChouBox uses an ozone generator and UV light that actually sanitize and inhibit bacterial growth. The system is so effective, most users go two weeks between disposing of the soiled litter. Then, when the waste receptacle is full, the sturdy modular design makes it a snap to disassemble and put together again.
ChouBox features the most generous entryway of any automatic cat litter box on the market. That means it's suitable for different size cats including the larger breeds like Maine Coons and Norwegian Forest cats. The ample portal and spacious interior accommodate any potty pose and are especially comfortable for pets with medical issues like a stiff hip or spine. Up to three felines can share the roomy ChouBox, so it's perfect for multi-cat households.
If you're into pet tech and looking for a thoughtfully designed, smart, self-cleaning system that will transform cat care, the ChouBox is a little bit amazing!