Pulse Events & Wedding by Sunny Sabharwal flawlessly execute destination weddings set in gorgeous locales around the world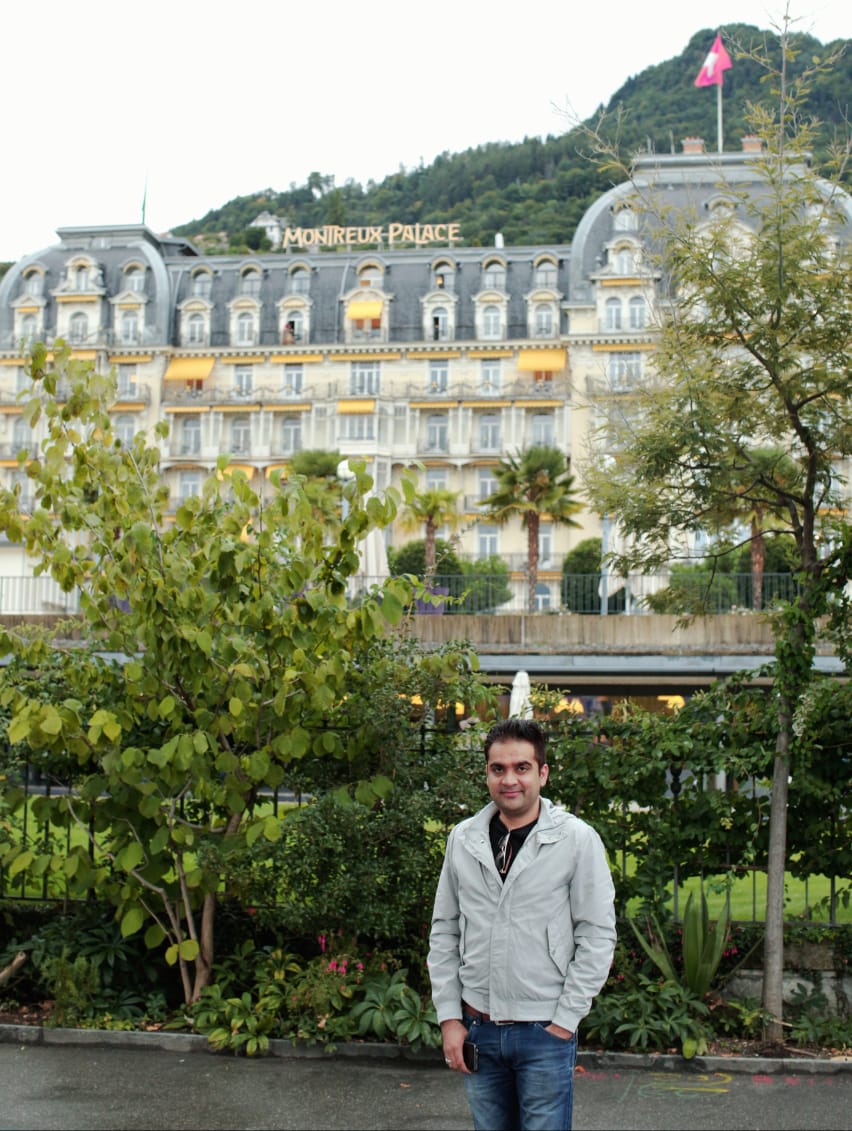 A wedding is mostly a one-time thing for a person & when it comes to celebrating this special day, people are known to go all out to make it a grand affair. One such opulent & magnificent affair was planned & organised by Pulse Events & Wedding by Sunny Sabharwal amidst the beautiful Alps & Geneva Lake in Montreux Switzerland, Europe. Mr. Sunny Sabharwal, Director, planned an Indian Wedding in line with elegance & sophistication but also power packed with entertainment. The three-day celebration had guests from all over the globe. Hotel Fairmont Le Montreux Palace, Switzerland is no less than a delight to stay at & team Pulse enhanced the experience even more.
Pulse Events & Wedding by Sunny Sabharwal executed every facet of the wedding be it air travel, logistics or hotel stay, seamlessly.
'I come across many kinds of couples & families but Siddharth & Ushira's level of enthusiasm for top notch entertainment was very high. The only brief they had for us was every event needs to have an artist who can make people sway & groove all along. The other facets remained as important but their zeal for power packed entertaining events was tremendous. Their demand didn't seem like a challenge at all since Celebrity Management & Entertainment is our area of expertise. Instead, they had given us our favourite thing to do.' Said Sunny Sabharwal.
The grand affair began with the whimsical Mehendi evening set using fairy lights & candles mixed with minimal florals & greens. The party had an exquisite sit-down setting for the guests. To woo the guests with a traditional touch, bright colourful giveaway goodies like potlis & gota jewellery were gifted to the ladies as souvenirs.
The very melodious Harshdeep Kaur, famous Bollywood Singer uplifted the evening with her charming personality. She began the evening with soulful renditions & continued the evening with famous Bollywood numbers to which guests couldn't help but sway to the beats on the dance floor.
Following the Mehendi Evening, the D-Day had arrived. In Sikh tradition, the marriage ceremony is known as 'Anand Karaj'. The blissful union took place against the backdrop of the stunning Geneva Lake overlooking Alps. Harshdeep Kaur enchanted the 'Phera Ceremony' with traditional Kirtan melodies followed by 'Vidaai' Ceremony in afternoon. Kaur glorified 'Vidaai' with her heartfelt songs which got everyone overwhelmed with emotions. Her dual performance at two separate events was made possible by Sunny Sabharwal aka Sunny Pulse.
A rocking cocktail soiree followed where the super lively RDB Surj made the evening an unforgettable experience for everyone. The music luminary made the guests dance their hearts out all night long.
The Reception Ceremony was the final jaw dropping evening. Beverley Knight, a British singer made everyone went rolling in the fun mode for the night-long madness.
'The three-day celebration encompassed three things that the couple loved the most: Entertainment, Entertainment & Entertainment. Every wedding is special for us but this one holds a slightly bigger place in our hearts. Europe's vibe is so fulfilling. We wanted the wedding to be etched in everybody's hearts forever. Montreux Palace, Switzerland is one the most picturesque & romantic destination with the beauty of the iconic Lake Geneva & unparalleled backdrop overlooking the Alps; and would highly recommend to the couple's wanting to opt for international destination wedding.' Added Sunny Pulse.
It's easy to dream up and execute an International destination wedding, that's fun not only for the couple to be but all the guests, when you have Pulse Events & Wedding by Sunny Sabharwal as your wedding planner. With a wide array of options available Pulse Events & Wedding by Sunny Sabharwal offer you a one-stop shop for all your wedding needs & flawless execution to boot.